Joan CRUSPINERA
Joined

Location

BARCELONA
Profile Images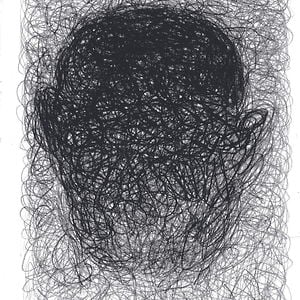 User Bio
JOAN CRUSPINERA
Tiana (Barcelona),1945
Inicia su actividad pictórica y gráfica en los años 70. Formación autodidacta complementada con estudios específicos en el ámbito del arte gráfico en la Academia of Fine Arts de Salzburg (Austria), el taller de Johnny Friedlander en Paris y el Pratt Graphic Center de Nueva York. Becas del Instituto Francés, Barcelona (1973) y del Circulo de Bellas Artes, Madrid (1975). Mención honorífica en el Premio Internacional de Dibujo Joan Miró, Barcelona (1976). Primer Premio en la Bienal Ibizagrafic (1978). Becas del Comité Hispano-Norteamericano para la Cooperación Cultural, Madrid (1983) y del Goethe Institut,Barcelona (1985). Premio Laus Oro de la Asociación de Directores de Arte a la monografia Cruspinera,Estripijocs (1995).
Premio Nacional de Grabado a la estampa impresa en un solo color (1996) y
Premio Nacional de Grabado 2000 por la actividad desarrollada como grabador durante
el año 1999 ambos concedidos por la Calcografía Nacional de Madrid.
Premio de la Fundación Pilar Banús, Museo del Grabado Español Contemporáneo,
Marbella (2001).
Su obra grabada y digital reunida en la muestra All Eyes, Nature Seeks the
Roundness of Things se expone en la Fundación 3,14 de Bergen, Noruega (2000)
y el Museo Nacional de Arte Ciurlionis de Kaunas, Lituanía (2002).
La Fundación Pilar y Joan Miró de Palma de Mallorca acoge la exposición
Matrices In/Materiales (2003) sobre sus trabajos en estampa digital vs grabado
en relieve. Invitado por la Fundación en los Talleres Miró realiza una serie de obras
gráficas coeditadas por la Fundación.
Recibe una ayuda a la producción de estampas digitales concedida por la Entidad
de Difusión Cultural de la Generalitat de Catalunya (2005).
Primer Premio en la II Bienal de Arte Gráfico de Cáceres (2007) con la estampa digital Otra Tierra.
Related RSS Feeds