Profile Images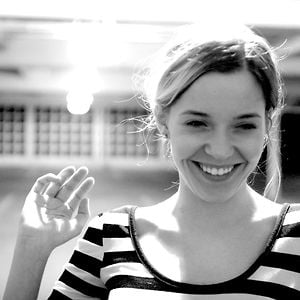 User Bio
From the plains of Lubbock, Texas comes a singer/songwriter who is ready to share her music with the world. Alissa Beyer is a soulful pop/rock singer whose heartfelt lyrics are sure to touch all ages alike.
Alissa discovered her talent at an early age, writing her first song at age five and then singing professionally at the Cactus Theater in Lubbock, TX. By age 8, Alissa received public recognition for her singing ability and was invited to sing at the city's July Fourth Celebration. She was awarded the South Plains College Songwriter Of The Year in 2009 as well as placing second place in the Regional Songwriting Competition in 2010. Upon releasing her self titled demo in 2008, Alissa's regional recognition skyrocketed. and radio stations caught on quickly, introducing her 2008 song "Run To You" to the public.
Recently, Alissa has been busy working with grammy winning producer/writer Clif Magness on her first full length album, titled "Shades Of You". Through mutual connections, she was introduced to Josh Sarubin, VP of Sony/ATV, who has shown much interest in her music during the past months. In June of 2011, Alissa was invited to New York (courtesy of Josh Sarubin of SONY) to showcase for Josh as well as many other SONY professionals, including the president of SONY/ATV. During the following months, Alissa was invited to Los Angeles as well as New York City to write with some of SONY/ATVs most successful writers. She has appeared on numerous radio shows and TV shows, such as Extreme Trucker (Nashville, TN), KWTS Canyon 91.1 "The One", and Good Day Lubbock. She has received major write ups in The Lubbock Avalanche Journal and The Plainsmen Press.
Related RSS Feeds