Subliminal Records
Joined
Profile Images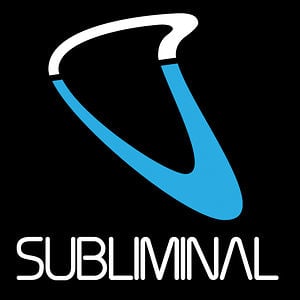 User Bio
The brainchild of visionary house music producer Erick Morillo, Subliminal Records first emerged in clubland back in 1997. Things were a little different then. Dance music still primarily traded on vinyl and CD and this red-hot New Jersey record label quickly moved to the front of DJ's record boxes with a string of serious filtered house music smashes like The Pianoheadz – 'Distortion', Jose Nunez – 'In My Life', Joey Negro – 'Can't Get High Without You' and 'Hazin' + Phazin' by The 'Choo Choo' Project, the first breakthrough hit for Harry Romero and something of a calling card for the filter disco style of this rapidly developing record label. And while those early releases really did come thundering through, there was a very good reason for that: before the label's launch, Erick spent eighteen month's getting everything right. Getting the logo right; getting the design just so. "We didn't want to look like any other US label and this wasn't going to be just another label," says Erick. "I wanted the label to be known for quality music, so when you go into the store and buy a Subliminal record, know you've got a quality record."
And while those early releases focused on American artists like Richard F, Jason Jinx and Erick himself, they soon set their sights further afield, snapping up European releases like Pete Heller's 'Big Love' and 'I Feel For You' by Bob Sinclar. Meanwhile Jocelyn Brown, who had sung on the very first Subliminal release 'Fun' returned to church for 'Believe' by Ministers De La Funk, a record so large that it hovered high over Ibiza dance-floors for two consecutive seasons. Further vocal hits from Sandy Rivera & John Alvarez ('Forever', Featuring Shawnee Taylor), Kid Crème – 'Austin's Groove' (also featuring Shawnee) and the worldwide smash 'So Many Times' by Gadjo would also explode, the latter hitting the top ten around the world in 2004. Erick's debut album 'My World' also dropped that year. Whatever way you looked at it, the label had landed.
And while the years that followed saw the releases continue (with annual Subliminal Sessions mix CDs dropping every summer and key releases from Red Carpet, Exacta, Lee Kalt and Antranig), it was in the summer of 2010 that Erick decided to properly throw his focus and energy back into the label after several years spent mostly on the road keeping up a relentless DJ schedule. "It's true that I focused my attention on the DJ front but now we're back!" says the irrepressible Erick. "I can't wait for everyone to hear what we have coming and I'm equally excited that we're opening an office in London too."
And just as he did in 1997, for Subliminal version 2.0, the team went back to basics see what really mattered. So the vinyl production came to an end, the digital business started to grow and a slick new logo was delivered for a new era. Ask Erick what prompted the change and his answer is at quick as it is exact. "There's a resurgence in quality dance music again. For a long time, because of the internet, the business was not much fun. But now that everyone has a laptop and it's easier to download legally, we can run a business from it and at the same time everyone has come back making stuff I really love."
And while some things change, some things stay the same. So Shawnee Taylor, the first lady of Subliminal will have a new single and album in 2011 ('she's set to have a great year!' nods Erick) and the original core team of Erick, Harry and Jose will return as Sympho Nympho ("our electro crossover band-I'm looking to come back hard to the scene") which will feature guest vocalists like Dizzee Rascal, Shaggy, Craig David, and many more. And then we have another group geared towards clubland called In The Screen and will have featured vocals from Rachel Starr, Roisin Murphy and many more. Meanwhile, as a solo artist, you can expect more Morillo collaborations with Eddie Thoneick to follow the piano anthem 'Life Your Life.' (In fact, the new single has a name – and that name is 'Stronger' featuring Shawnee Taylor and an album project will follow.) After that you can expect another single with Skin from Skunk Anansie. Finally, look out for a group coming out of the US on Sondos called Lights Out.
Meanwhile, as a solo artist, you can expect Morillo collaborations with Eddie Thoneick to follow the piano anthem 'Life Your Life.' The changes come from newer names like Sunnery James and Ryan Marciano, Markus Binapfl, Rony Seikaly, Juan Kidd/Jason Herd and returning producers like Lee Kalt, Pete The Zouk and Antranig. There will be some surprises too – former Subliminal resident Richard F will be making his production comeback, as will house music legend Eddie Amador with a new song called 'Spirituality'. And one of Erick's favourite productions – 'Until There Was You' by Rachel Starr will see it's spiritual sequel as Rachel delivers 'We Are The Night' for the label, an Everything But The Girl style anthem that Erick's already described as "ridiculous." Add to that a mysterious new signing called Lola and you'll wonder how they managed to stay quiet for as long as they did. "I'm really chasing music now," nods Erick. "Subliminal, Sondos and Subusa, we're kicking ass!" He wouldn't have it any other way.
Related RSS Feeds