Matthew Irwin
Joined

Location

Optimistic
Profile Images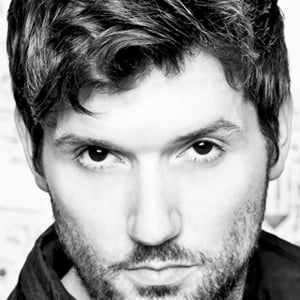 User Bio
At the age of eight I crafted a camera closely resembling the oversized and clunky beasts reporters used during the late 1930s. It was fashioned from a shoebox, paper towel tube, paper plate, construction paper and excessive amounts of clear office tape. Wielding it about the house pretending to snap photos with reckless abandon was an early sign of photographic aspirations.
I fell madly in love with self expression as a child. It was my mother who helped me get my hands on a little camera. It was a point and shoot that used 110 film cartridges. Before digital cameras changed photography forever, I spent most of my high school years in the darkness of the journalism darkroom perfecting images for hours at a time. After receiving numerous awards while still in school, I began a three-year stint as photographer for a national music magazine. Since then I have enjoyed freelancing for countless studios and publications. Capturing my unique perspective of the world and sharing it with others satisfies me. At the core it seems sharing finished work is a fuel of sorts.
With time my love to create has grown to include painting, drawing, graphic/sound design, music composition, sculpture, video production, app development, branding, advertising & of course inventing.
I am inspired by those moments of great "significance" in life when my impetuous seeking-for-fulfillment cools down, and I can give myself a little space to watch the world. It is in these moments I feel connected to everything around me. This inspires me to act mindfully aware in all that I do.
External Links
IIICTECH Unveils WINK & BLINK - WINK is a free app that eliminates over draft fees & BLINK is smart wearable technology that extends the functionality of smartphones ( youtu.be/bwJcyiVY5qc ).
Related RSS Feeds