Children With Aids Charity
Joined

Location

London
Profile Images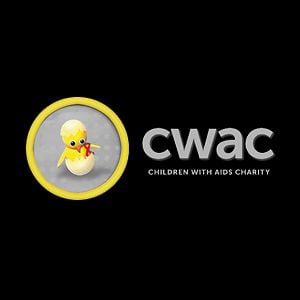 User Bio
Research Reveals Alarming Rise in Numbers of Children Affected by HIV Living Below the Poverty Line.
Health providers have long been aware of the approximate numbers of children who are infected by HIV but little is known on the numbers of affected children, according to research carried out by Children With AIDS Charity (CWAC).
Data collected by CWAC has demonstrated that there are an absolute minimum of 19,200 HIV affected children living in the UK today - an increase of 550% since 1995 when Barnardos estimated numbers.
In the last ten years, there have been major changes within the HIV community due to advances in treatments. Life expectancy continues to improve and the numbers of HIV positive babies being born has dropped significantly. There has been an increase in the number of HIV affected babies being born. These are children who are growing up dealing with long-term parental illness, excessive caring duties, poverty, stigma, multiple bereavements, institutional care, fostering and isolation.
CWAC's research study (An Analysis of HIV Affected Children in the UK, CWAC 2009) covered a caseload of 3,200 families and over 4,000 children.
The government and the public are not well informed about the circumstances of children who are affected by HIV because there is no reliable method to determine the total numbers of children, such as those who were born abroad. There is an absence of data collected on the HIV-infected relatives of children other than their mothers.
CWAC's research findings highlight the disproportionately deprived situation of HIV-affected children in the UK. A substantial majority of them live in poverty, and face multiple disadvantages that lead to long-term consequences in all aspects of their lives. Malnutrition, and poor housing and living conditions pose very serious health risks for young people living with HIV and AIDS, and yet this group remains largely invisible. James urged the government to increase funding for hardship services targeting children living in poverty.
More than 65,000 HIV infected individuals (of all ages) in Britain are living with HIV according to the Health Protection Agency, which monitors infectious diseases.
Children With AIDS Charity has been supporting the youngest of those infected or closely affected by HIV/AIDS for 17 years. Since the recession began in 2008, there has been a 40% increase in referrals to the Hardship service which the charity is struggling to deal effectively with.
This research was sponsored by the Elton John AIDS Foundation (EJAF), who have been a long time supporter of Children With AIDS Charity (CWAC).
Related RSS Feeds
Recent Activity