Sergey KOT
Joined

Location

Moscow,RU
Profile Images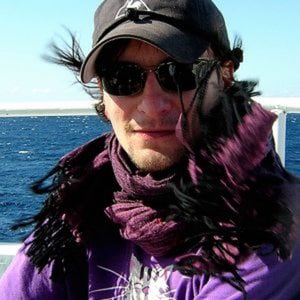 User Bio
Sergey KOT
Singer/Songwriter/Beatmaker
In my blog and a player blogs.myspace.com/index.cfm?fuseaction=blog.ListAll&friendId=429925149 music for use in cinema, advertising, hip-hop songs. I will be glad to cooperation, I wait for you
Dans mon blog et le baladeur blogs.myspace.com/index.cfm?fuseaction=blog.ListAll&friendId=429925149 la musique pour l'utilisation au cinéma, la publicité, l'hip-hop les chansons. Je serai content de la coopération, je vous attends
En mi blog y el walkman blogs.myspace.com/index.cfm?fuseaction=blog.ListAll&friendId=429925149 la música para el uso en el cine, la publicidad, el hip-hop las canciones. Seré contento a la cooperación, le espero
In meinem Blog und dem Walkman blogs.myspace.com/index.cfm?fuseaction=blog.ListAll&friendId=429925149 die Musik Myspace.com für die Nutzung im Kino, der Werbung, Hip-Hop die Lieder. Ich werde über die Zusammenarbeit froh sein, ich warte auf Sie
...born on October, 27th in Donetsk-city on Ukraine.
« Musical »career of the beginnings in five years - drummed on pans, singing thus smash hits popular at that time. In 8 years has started to practice music seriously. In parallel played football to which has devoted in total 8 years. Played so well that football club" Miner "has invited him to itself in school. But Sergey has chosen music.
In 17 years has finished jazz branch of Donetsk Musical school on a class "drums percussion instruments".
Has arrived in Donetsk State Conservatory, but in two years it has thrown.
Then study in college of arts in France on a class« arrangement and a composition ». Earned performances in clubs, bars and restaurants, in structures of the various groups executing music from a jazz to punk fate.
Then 2 years has spent in Czech. The first songs of the Cat/KOT there were born, the corporate style of arrangements «was developed", there was an idea of the solo project.
In 1998 has arrived to Moscow as a part of Donetsk group «Seventh Avenue» in which acted as the arranger, the drummer and the beck-vocalist. In one of the Moscow studios where Sergey earned additionally the session drummer, has met the old Donetsk friend - Sergey Krutikov-Miheja. The old friendship and the general musical tastes have made the business.
1998-2002- SERGEY KOT became the permanent drummer of the project «Mihej and Jumanji»./drummer Mikhey&Jumangee project
Now the Cat is engaged exclusively in the project SERGEY КОТ&LIGHTBEAT. It both the singer,songwriter,beatmaker,composer, and the arranger, and the author of texts of songs.
Style of the Cat is imperceptible:
the song with a recognized sound and tenacious melodies can name neither fate, nor electronics, pop.
It is an organic alloy of different styles - from fate to hip-hop, from reggae to a noise, become by a basis for original sound LIGHTBEAT.
Quality-unique criterion of creativity of the Cat
2008-single2 S DNEM the ROJDENYA/song With DAY of the BIRTH (orig&remix) - sounds on RUSSKOE RADIO//RUSSIAN of RADIO and regional radio stations of Russia, Ukraine, the Baltic States, at Russian-speaking stations of Europe and the USA .
The debut album of the singer, the composer and the poet-is prepared for the edition.
2008-debut video clip KOLECHKO-Director - Jury Guselshchikov-SERGEY KOT the Director of photography - Sergey Blednov.
song/single1KOLEСНKO- sounds in "RADIO RUSSIAN"/RUSSKOE RADIO and regional radio stations of Russia, Ukraine, the Baltic States, at Russian-speaking stations of Europe and the USA .
2006-songs of DOROGI and CНАО NATALIA crack charts of regional stations of Russia of Ukraine of the Baltic States and East Germany
2003-song LETIM NA BAZU sounds in anthers of regional radio stations of Russia, the first concert performances.
2000-creations of project SERGEY KOT&LIGHTBEAT
AND NOW MY CONTACTS :
skype: sergeykot27
e-mail: kot2kot@gmail.com
icq : 395873146
Related RSS Feeds