Profile Images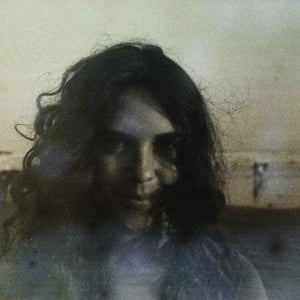 User Bio
Gabrielle Brady (1984) is a documentary film Director. She has completed an Arts degree in Theatre performance at the Charles Sturt University in Australia, and studied Documentary Direction at the Escuela Internacional de Cine in Havana Cuba. Her first short documentary THE BROKEN PANTS was filmed in the remote Sierra Maestra Mountains in Cuba and has been shown at international festivals in Portugal, Cuba, Asia and Australia (FFD - 2013/ Havana Film fest 2013/UFrame 2013/ Arkipel Arts Flm festival 2013/ Latin American Film exhibition 2014/ Lisbodocs 2014/).
At the Escuela Internacional de Cine in Cuba she made several other short documentary and experimental films. A series of her short experimental films were selected to screen at Havana Film Festival, the Canadian Experimental film festivals Images and the Phillip Hoffman imaging retreat. Recently, Gabrielle lived in Indonesia for a year where she made a short documentary project for the United Nations with women living in a remote mountain community.
In 2012, Gabrielle was Associate-Producer for the award-winning Australian documentary film CONISTON. Her most recent short documentary MILAGRO about a Cuban woman living inside a falling building is recently finished and ready for festival distribution. Gabrielle is working on her first feature film which is being supported by the Bertha Foundation.