MagestikLegend
Joined

Location

DETROIT, MI
Profile Images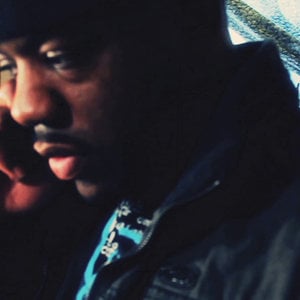 User Bio
MAGESTIK LEGEND
"...Music outlives most artists that make it...So when all is said and done and I pass on, my music will still be here speaking for me. That story will be my 'majestic' legend." The climb atop the shoulders of giants to see farther than the rest is one of great measure, and seldom does one rise to the challenge. Bred in a creative circuit laced with both talent and determination, Magestik Legend has been on that climb since the conception of his career. Musically he has created a lyrical time capsule, and each composition brings him one step closer to the top.
Born and raised in Detroit, Michigan, Magestik Legend was exposed to jazz and the Motown sound at an early age. An 80's baby, the height of hip hop in Detroit came and went before ML was of age. He became a music maven, and hip-hop's golden era ignited in him an immense hunger for soulful cadences and hard hitting beats, leading Magestik to begin making music of his own. He snuck into venues carrying records, paid for basement studio time, and learned to make beats on borrowed equipment, all while pursuing his dream of becoming a household name in the hip-hop world. Detroit hip-hop was all about affiliations at the time, and Magestik was always the "youngster" who had to fight twice as hard to win respect. The path was lit for him by Detroit's rich musical lineage, and with relentless strength and knowledge of self, Magestik developed his sound and set out to take over. In a world where competition was stiff, help was scarce, and record deals were almost non-existent, ML realized that if he was to make it in the industry, he would have to buckle down and knuckle up, and manifest his own musical success.
Magestik took a "by any means necessary" approach to establishing his rap career. Lunch money and extreme determination bought Magestik his first MPC, and the honor of his peers. Fueled by a starving Midwest music scene, Magestik Legend entered talent showcases and made a name for himself. Winning emcee battles, street ciphers, and second place at the 2002 Scribble Jam were all major stepping stones in Magestik's career. With every successful performance, his focus shifted gradually to creating music more for the entire world than just his own backyard. With a heart seeded in songwriting and entertaining, Magestik set out to begin his own musical legacy, much like the one Motown left behind. After joining forces with several emcees over time, Magestik functioned as a part of 9-2-5 Colony alongside Nick Speed and Elzhi before meeting One.Be.Lo and becoming part of Subterraneous Records. Both groups broadened Magestik Legend's skills, and gave him opportunities to perform and record his music.
Years went by and Magestik continued on a strong creative path. His motivation to 'take over' outlived his concern with being accepted by the rest of hip hop, and his songs took on new shape and form. It was during this season of focus that Magestik appeared on several of Detroit hip hop's defining projects, including Elzhi's "Witness My Growth" and "Sweats and Kicks" from Athletic Mic League. Inspired by the freedom and genius of big brothers J Dilla, Proof and Baatin, Magestik continued to develop and coin his signature sound. ML's niche as a writer, performer and producer quickly grew to new heights, as did his buzz as an artist, and Magestik hit the road. To date, he has shared the stage with musical legends, including George Clinton, Wu-tang, Ludacris, De La Soul, Rakim, Saul Williams, and Redman, among others.
Over the course of Magestik Legend's career, diligence, focus and skill have been the guiding lights for his success. His unique sound and global appeal sets him apart from his peers, but it is his willingness to give his all that makes him truly special. Driven by the mentality that anything was possible if he believed and planned, ML blessed the world with his most widely known album "FREE". Independently released, FREE MAGESTIK LEGEND is a project strictly for ML fans. The FREE Project is dedicated to giving back to those who have supported the Magestik Legend Sound since day one, and has reached more than 13,000 listeners worldwide.
Presently, Magestik Legend is drawing the eyes and ears of music lovers everywhere. He is gearing up for several major album releases, as well as tons of independent projects including a megamix series called "To Be Contnued...". The first installment of "To Be Continued...", hosted by T3 of Slum Village, has already clocked several thousand downloads, with its follow up, entitled "Chapter 2" in its final stages of completion. In addition to a huge media campaign in support of his upcoming projects, Magestik just inked a deal with a prominent Detroit-based digital music distributor. He is also building the framework for a worldwide tour in support of his current and upcoming releases, as well as a few collaborative projects up the line. Magestik Legend says, "I feel like every song I write is another chapter in my story. I feel music is timeless." If hip-hop holds within it the manifestation of life's experiences, then the listening ear represents life's most complete expression. If music is the alpha of the universe, then Magestik Legend is its omega.