pierre pilon
Joined

Location

Canada
Profile Images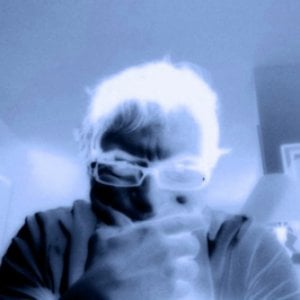 User Bio
Passion....Passion for advertising, for brands and for outstanding
creative: this summarizes Pierre's...essence. The essence to surpass
himself and achieve the best work possible under any
conceivable circumstances.
To know the man is to understand why and how he's built this reputation.
Back in 1994, while at JWT in Canada, he decided to make the jump to an
international career. For over 10 years, Pierre travelled the globe,
working in different
JWT offices as Creative Director and Co-Managing Director. Pursuing
his dreams, his passion
was to build and create a product that could be recognized in the
ports of calling as well as on the international scene.
Canada. Eastern Central and Western Europe. Across to the Middle East.
Africa. Asia and India. Boundaries have held no stronghold on Pierre
Pilon when he fires up for the challenges that lay ahead
And it was the years spent working abroad that crafted his signature
style, and gave him a sense of perspective and a vision, unique to his
approach of creating and managing teams. Working with
different cultures and often with young teams in emerging markets,
he tempered his approach
to solving creative challenges in order to translate it into a body of
work that could reach across to clients and, more crucial—to
consumers.
Pierre's work has been heralded in numerous festivals around the globe
and, most notably, in Russia, where he resided for nearly four years
as Regional Creative Director in Moscow. Named the
most influential expatriate in communications over the last 50 years,
his work for Lipton
Yellow Label and the homage to Malevich in 2000 is still being used to
this day as a reference at the
Moscow State University.
On numerous occasions, Pierre has even been a guest professor in Russia
and in the Czech Republic, sharing his knowledge with aspiring young
talent. His exceptional presentation skills as well as his unorthodox
approach to presenting ideas are not only unique—they entertain, touch
the soul and strategically strike the right cords with the right audiences.
he currently resides in Quebec City, Canada. Continuously
contracting with different agencies, Pierre works on a consultancy
basis helping with clients, building creative departments, and lending
a hand to his international friends when solutions with a different
perspective are needed.
Pierre Pilon is always on the lookout for creating the sparks where
there shouldn't be any.
Passion. The work transpires it. And the man lives by it
Related RSS Feeds
Recent Activity
pierre pilon does not have any activity yet.