Jonathan Bandy
Joined

Location

Raleigh, NC
Profile Images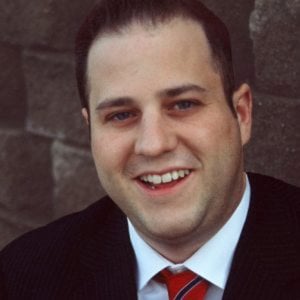 User Bio
Jonathan R. Bandy first got involved in politics as a member of the Teen-Age Republicans while growing up in rural West Virginia. After graduating from high school, Jonathan moved to North Carolina to attend High Point University, where he earned degrees in Political Science and Criminal Justice.
During his tenure at High Point University, Jonathan founded a chapter of the College Republicans on campus. He served as the club's Chairman for two years, during which time the group won campus award for organization of the year. In 2001, Jonathan studied abroad at Westminster College of Oxford University, specializing in European Political Science.
Jonathan also interned for a number of elected officials and other organizations, including the Republican National Committee, U.S. Senator Connie Mack (R-FL), U.S. Congressman Howard Coble (R-NC), GOPAC and the Guilford County Department of Juvenile Justice. Jonathan also attended the 2000 Republican National Convention in Philadelphia. He also received the Lincoln Award from his campus' College Republicans club.
In 2003, Jonathan founded the Guilford County Young Republican Club and served as its Chairman. That same year, he joined Nathan Tabor's campaign for North Carolina's Fifth Congressional District as campaign manager. He also served as a delegate to the Fifth District Republican Convention.
When the congressional campaign ended, Jonathan temporarily relocated to Boston, MA. to enroll in a graduate program at Northeastern University, where he completed a Master of Arts in Political Science with a concentration in Comparative Politics. While at Northeastern, he was involved in the Greater Boston Young Republicans as the Northeastern Liaison and volunteered for the Bush/Cheney re-election campaign.
In 2006, Jonathan moved back to North Carolina and joined the Wake County Young Republicans. He served as the Wake County Young Republicans' Campaign Liaison in 2007, Executive Director in early 2008 and Chairman in late 2008.
Presently, Jonathan serves as National Committeeman for the N.C. Federation of Young Republicans and as a member of the Young Republican National Federation's Executive Committee. He serves on the NCGOP State Executive Committee as a 4th Congressional District representative and served as a delegate to the 2008 Republican National Convention.
Related RSS Feeds
Recent Activity
Jonathan Bandy does not have any activity yet.