Profile Images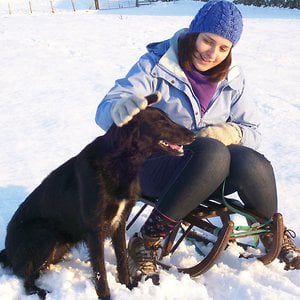 User Bio
Welcome to the profile of the person who was rocked to sleep as a child with Aladdin on the television in the wee hours in the morning. My Dad may be tired of that film, I never will be.
As you get to know me as a person, you'll learn that I'm far from average. I like travelling, walking, making things, and, of course, watching copious amounts of television. I write as I live and breathe. The ability to move people, to make them laugh or cry (sometimes both) with the written word makes me feel accomplished and alive.
This doesn't mean that I'm a recluse. A person can find inspiration from all sorts of people and places, so I like to go out often and experience things. I also don't write alone. For ten years now, I've been role-playing with others on the internet and I have made many good friends.
Finally, I would like to say that film and television is my love and my passion. If you keep reading, then I will prove that to you below.
External Links
Personal Blog - This is basically a blog for photography, quotes, topical issues, my thoughts and reviews, and anything else inspirational or worth discussing.
The Awkward Tummy - A Tumblr for those who are intolerant to wheat & gluten and/or lactose & milk, run by someone who has an intolerance to both. I will post and reblog recipes, and recommendations of great 'Free From' food and where to find it.
Related RSS Feeds