Richard Keaney
Joined

Location

Dublin, Ireland
Profile Images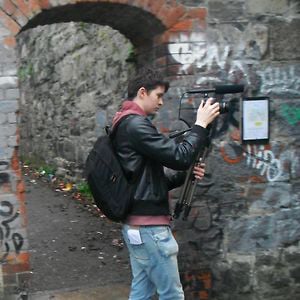 User Bio
Hi everyone, my name's Richie, I'm a passionate aspiring filmmaker currently based in Dublin city. To date I have written and directed three short films. My principal interests lie in Writing, Directing, Editing and Cinematography. Feel free to check out the filmmaking/videography company I co-founded.
facebook.com/VacantProductionsRK
UPCOMING PRODUCTIONS:
'Disfatisfaction' (Short: Summer 2013)
'Recoil' (Short: Winter 2013)
My directorial idols include: Scorsese, Kubrick, Fincher, Tarantino, Hitchcock,Chan Wook, Winding-Refn and Lynch to name but a few.
I hope to continue to nurture my passion for filmmaking, gaining a new experience with every new project and growing a varied and respectable showreel. I want to no matter what, continue to learn more and more and refine and perfect my writing and direction through making as many quality, innovative and diverse shorts as possible over the next number of years.
In the process of which I hope to continue to encounter passionate, hardworking and talented people who share such a love of cinema. Though many of my shorts will be made on little to no budget, I believe this is absolutely no excuse for not doing my utmost to ensure that work looks as professional as humanly possible.
Thanks for checking out my page and please feel free to give me any constructive criticism or advice you like, I would greatly appreciate it.
Related RSS Feeds