John Ninnis
Joined

Location

Trelewis, Merthyr Tydfil
Profile Images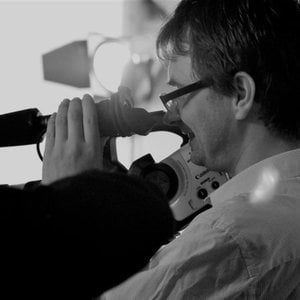 User Bio
I am an independent filmmaker based in Merthyr Tydfil. Since graduating nine years ago at Newport Film School. I directed, edited and photographed various short films around Wales, which has been shown around international film festivals.
In 2005 I directed a short film called Virgil Vigilante which co-produced with Maggie Dog Films. The film is a homage of the 1970 revenge films like Death Wish. It was nominated for Best Short Film under 10 mins, at the Swansea Film Festival in 2006. You can watched Virgil Vigilante on: vimeo.com/22128509
In 2006, I photographed and co edited a short love story called Sarah's Boyfriend. It is well written script by Joanne James and and tensely directed by Lee Burgess. Sarah's Boyfriend has been nominated at Swansea Film Festival for Best Welsh Short Film.
In April I co produced a short called Hidden Animals with Pannik Attak which has shown at International Film Festivals and has been broadcast on Propeller TV. You can watched on: vimeo.com/2005703
I also produced and shot making of called The People Behind The Animals made with fellow filmmaker Dave Beynon. The documentary has been nominated for Best short documentary at Swansea Film Festival.
In May 2008 I co-produced and 1st Assistant Director on a 2 min short film Rotter. You can check it out on vimeo.com/22123015
In September 2008 I written and directed my short film Mummy Fell Asleep, which is now completed now started to get shown at film festivals. It is now nominated for best short film at Swansea Bay Film Festival. In 2010 Mummy has won two awards one for best short international short at The Heart of England Film Festival 2010 and one for short film under 10 mins at the The Irish International Film Festival. vimeo.com/20620082
January 2009 I co-produced Glow for Lee Burgess which has now been entered at international film festivals.
March 2009 was Associate Producer on another film Vive Le France for Scratched Print Productions. You can check the film on: vimeo.com/11197354
In November I produced a five minute short for talented filmmaker Michael O'Connor called Enjoy The Night and in April he just shot another short In Lust which is in the middle of post-production.
I in the middle of shooting a feature documentary about the video boom during the 1980's. Check out the teaser trailer vimeo.com/8953320
Related RSS Feeds