Actarus Films
Plus
Joined

Location

paris
Profile Images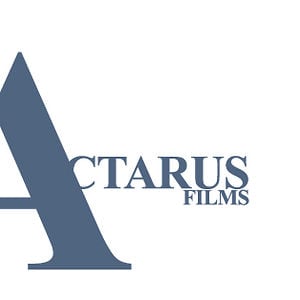 User Bio
ACTARUS FILMS is a production company, based in the center of Paris, working on several kinds of productions, such as commercials, feature films, documentaries and tv.
Actarus Films provides full production services for international productions wanting to shoot in France, the goal is to guarantee the maximum quality at the essential price, estimating the budget and using it to achieve the very best results for the final product.
The country offers a breathtaking range of locations. Thanks to its connections and proven experience, Actarus Films takes your production anywhere in France, from mountains to surf spots, from deserted landscapes to idyllic costal locations.
actarusfilms.com
WHO ARE WE?
Ophélie LEROUGE
Partner
Producer
Graduate in Art History, Ophélie Lerouge worked for the Louvre Museum and the Ministry of Culture, before turning to audiovisual, first in Films d'Ici, after with the producers Richard Copans and Serge Lalou and directors like Nicolas Philibert, David Teboul, Corinne Moutout, Jean-Paul Fargier and Luc Moullet. She also produced Charles Berling's documentary "On the trail of Gustave Eiffel" with HB Productions (France 5) and she works on the development of feature films.
Louis-Pascal COUVELAIRE
Partner
Producer, Director
In 2002 Louis-Pascal Couvelaire signed his first feature film, SUEURS, an action thriller starring Jean-Hugues Anglade, Joachim de Almeida, Cyrille Thouvenin and Sagamore Stévenin.MICHEL VAILLANT is his second. Before starting in cinema, Louis-Pascal Couvelaire had already built himself a solid reputation in advertising. In nearly twenty years, he has cunducted over 400 commercials for pretigous clients as Coca-Cola, Renault, Citroën, the hélicoptères Agusta, Alenia, Ariston, Daewoo, Duracell, Fiat, Finmeccanica, Hitachi, Honda, Johnson, Seat and Toyota.
louiscouvelaire.com