Profile Images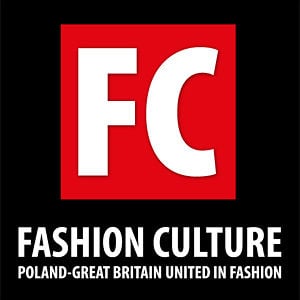 User Bio
Promotion of Art through Fashion
The idea behind the project is to establish and strengthen contacts between the two countries, Poland and the United Kingdom. The project aims to promote young promising talent and to provide a wider audience for designers who have long been active in Poland and the UK. Fashion Culture is a platform that allows the blending of different disciplines, such as photography, music, visual arts and dance. More and more people from the world of culture, art and sport are taking part in the second edition of - FASHION CULTURE.
Project Creator: Katarzyna Kwiatkowska-Działak
II EDITION OF FASHION CULTURE - LONDON
6TH APRIL
Honorary Project Partner: Embassy of the Republic of Poland in London
Honorary Partner: T-Mobile fashion
Organiser: Katarzyna Kwiatkowska-Działak – Fashion Culture Association
Co-organisers: Polish Paralympic Committee, Stowarzyszenie "Wspólnota Polska"
Project partners:
- Postscriptum Graphic Design post-scriptum.pl
- Monika Roszak MEDIA ART CENTER
- Agencja Promocji Mody Reklamex
Media patronage:
- wp.pl
- Twój Styl
- GRAZIA
- K MAG Magazyn
- Chilli Zet
- British Polish Chamber of Commerce
- Fashion One
- Fashion Magazine
- fashionnow.pl
- alemodelki.pl
- Laissez Faire
- conceptshop.pl
- sophisti.pl
- Dziennik Polski
- Cooltura
- Goniec Polski
- Nowy Czas
- PRL Polish Radio London
___________________________________________
Promocja sztuki poprzez modę
Ideą projektu jest nawiązywanie i zacieśnianie kontaktów między dwoma krajami, Polską i Wielką Brytanią. Zadaniem projektu jest promocja młodych, dobrze zapowiadających się talentów oraz przedstawienie szerszej publiczności projektantów od dawna działających na rynku polskim i brytyjskim. FASHION CULTURE to platforma, która umożliwia przenikanie się różnych dziedzin sztuki, takich jak fotografia, muzyka, sztuki wizualne czy taniec. W drugą edycję FASHION CULTURE zaangażowanych jest coraz więcej osób ze świata kultury, sztuki i sportu.
Twórca projektu: Katarzyna Kwiatkowska-Działak
II EDYCJA FASHION CULTURE - LONDYN
6 KWIETNIA 2013
Honorowy Partner Projektu: Ambasada Rzeczypospolitej Polskiej w Londynie
Partner Honorowy: T-Mobile fashion
Organizator: Katarzyna Kwiatkowska-Działak – Fundacja Fashion Culture
Współorganizatorzy: Polski Komitet Paraolimpijski, Stowarzyszenie "Wspólnota Polska"
Partnerzy projektu:
- Postscriptum Graphic Design post-scriptum.pl
- Monika Roszak MEDIA ART CENTER
- Agencja Promocji Mody Reklamex
Media:
- wp.pl
- Twój Styl
- GRAZIA
- K MAG Magazyn
- Chilli Zet
- British Polish Chamber of Commerce
- Fashion One
- Fashion Magazine
- fashionnow.pl
- alemodelki.pl
- Laissez Faire
- conceptshop.pl
- sophisti.pl
- Dziennik Polski
- Cooltura
- Goniec Polski
- Nowy Czas
- PRL Polish Radio London