The Suicide Club
Joined

Location

Vancouver, BC
Profile Images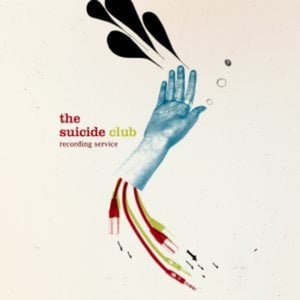 User Bio
*** Studio History ***
In the late '70s through mid-'80s Gordon Nicholl and John Armstrong were at the centre of a music scene in Vancouver so diverse and filled with talent it is now considered one of the world centres of punk and independent music. Nicholl, as keyboardist and composer with Active Dog, Art Bergmann and the Pointed Sticks, and Armstrong, best known as Buck Cherry, songwriter and guitarist of the Modernettes and Active Dog as well as a founding member of Braineater, made records, toured endlessly, missed a good many meals and generally had a fine time, if somewhat injurious to general health.
Friends since high school, they came together again in the late '90s when Nicholl returned to Vancouver from a decade in Montreal. Writing songs and playing together again, they decided to record a four-song demo. The experience, and the availability of digital recording gear at prices normal humans could afford, led them to create their own studio. With a severance check from Armstrong's time as a Vancouve Sun reporter they began to amass equipment and expertise in a warehouse floor on Railway Street in a century-old building once the Home of Paramount Salvage Co. Since the name was already on the building in flaking paint two-stories high, they settled on Paramount Recorders and opened the doors.
Three years later they purchased a former church mission in the Downtown Eastside and moved Paramount in. A decade since their first sessions, the studio has added Hayz Fisher as a partner and re-christened the studio the Suicide Club.
"One thing we had both hated in almost every studio both of us ever recorded in was what I call 'the tyranny of the engineer'", Armstrong says. "We both learned a lot from working with Bob Rock at Little Mountain Sound but he was also a musician and aside from pure engineering and production talent, that really shaped how he worked with the musicians. He spoke the same language and even if he didn't agree with you, he was always conscious that it was your record you were making, not his."
"That was not an experience either of us had often - I never, ever want to have an engineer say to me again 'You can't do that.' You can argue with me, explain why you don't think something is a good idea, propose an alternative, but don't dictate to me when it's my song and I'm paying the bill.
"When we decided to open our own place Gord and I talked long and hard about what we wanted it to be and it really came down to a place that understood how to get sounds and make recordings that captured atmosphere and personality, like all of the recordings we love, and a place that had some respect for the musicians working there."
One early decision was to incorporate tubes and magnetic tape, even though the studio began with a copy of Pro Tools LE, a PC and some pawnshop microphones.
"When digital came in, it made recording possible for just about anyone who could plug in a cord and hit the power button. The bad news was that while digital programs made recording and editing multiple takes incredibly simple, it just didn't sound right. If anything, it was too precise. Most of our ears are conditioned to the harmonic distortion of tubes and tape. We very early on decided that we would use both analog and digital to their best advantage. That meant a lot of tube processing in the signal chain before it went to digital and then mixing through the board and back to tape for final mixes. It worked so well we recently bought a 24-track 2" Otari primarily as a processing device."
*** Behind the Name ***
Suicide Club was a song written by Buck Cherry, released in 1980 on the Modernettes 12", Teen City. The song was originally written for the movie Suicide Club by Bill Shirt, but the movie was unfortunately never made.
Related RSS Feeds