Alexis Pauline Gumbs
Plus
Joined
Profile Images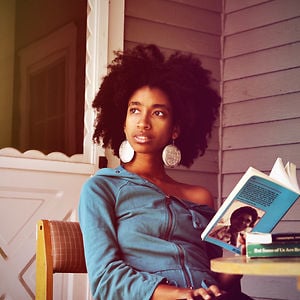 User Bio
Alexis Pauline Gumbs is a queer black feminist troublemaker from Durham, North Carolina. Alexis is the founder of the Eternal Summer of the Black Feminist Mind educational program and the co-creator of the Mobile Homecoming experiential archive, amplifying generations of LGBTQ Black brilliance. Alexis earned her PhD in English, Africana Studies and Women's Studies from Duke University in 2010 and is widely published in national print and online publications and scholarly journals.
As a 21st century cyber-enabled schoolteacher Alexis currently runs the Indigo Afterschool program for creative black girl geniuses in 6th grade, Indigo Night School a ritual space for grown Indigos to hone their new moon intentions and Brilliance Remastered an international service reconnecting visionary under-represented graduate students and emerging community accountable scholars with their profound purpose and the communities they love.
Alexis was named one of UTNE Reader's 50 Visionaries Transforming the World in 2009, a Black Women Rising Nominee and a Reproductive Reality Check Shero in 2010, a recipient of the Too Sexy for 501C-3 trophy in 2011 and one of the Advocate's top 40 under 40 in 2012.