Profile Images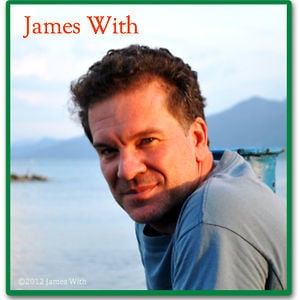 User Bio
James With is an accomplished actor, producer & social humanitarian who is keenly interested in theology.
Presently residing in Asia, he has worked his way with noted stars in films such as "The Phantom" with Billy Zane and Catherine Zeta Jones, "The Quest" with Jean Claude Van Damme, & "Independence Day" with Will Smith. Sylvester Stallone blew his preacher character to bits in "Rambo IV"; Nicholas Cage scoped him out in "Bangkok Dangerous". James has worked with talents including Roland Emmerich, Jackie Chan & Roger Moore and many more.
Completing studies at the Western Australian Academy of Performing Arts (WAAPA) and the National Institute of Dramatic Art (NIDA), James now applies his diverse wealth of life's experiences into his work as a producer and entertainment specialist, producing & co-producing through his flagship company TRI-US ENTERTAINMENT.
Related RSS Feeds
Recent Activity
There's nothing quite like an icy swim to get the blood pumping! Great visuals, and the excitement and fun is captured wonderfully!

Really love this video, it is inspiring and uplifting, so refreshing to enjoy the journey, and I can only dream of going to somewhere like this and experiencing this great place first hand!