Geoffrey Thor Desmoulin
Joined
Profile Images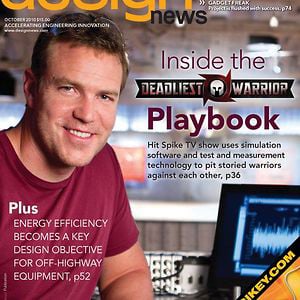 User Bio
Geoffrey T Desmoulin, PhD, MS, MSc, BSc(Hons), EMT
Early in Dr. Desmoulin's career he represented Canada as a member of its Military Biathlon team while working as a Firefighter with Canmore Emergency Services. Circumstances forced a career path change and he currently maintains his position as Principal and Senior Engineer at GTD Engineering.
Specifically, Dr. Desmoulin aims to understand biomechanics of injury so that preventions may be engineered or new treatments developed. He is qualified as an expert in Biomechanics, Testing, and Reconstruction by the U.S. Federal Court. He is a Professional Engineer under the North American Free Trade Agreement and is also a Registered Kinesiologist. Dr. Desmoulin used these skills to produce over 21 peer-reviewed publications, patents, trademarks, and has accrued over three hundred thousand dollars in research grants to help support these endeavors.
Due to demand, Dr. Desmoulin created the consulting firm "GTD Engineering Inc." which provides injury biomechanics, collision reconstruction, and the science of violence® for clients ranging from governmental entities, educational institutions, corporations, and attorneys. Most notable is GTD's retention as experts on multi-million dollar lawsuits involving organizations such as the National Basketball Association, Cornell University, and TASER International. Dr. Desmoulin has also been the Television Host and Engineering Advisor to Viacom Media Networks for the television series entitled "Deadliest Warrior" in which he performed on camera assessments of the engineering aspects, injury potential, and overall battlefield effectiveness of weapons used by warriors throughout history. The show airs throughout the world in over sixteen countries in thirty-two different languages and is available in over 96-million homes in the United States alone.
Dr. Desmoulin continues to improve his skills so as his research and product developments are current to the needs of today and have the most benefit to public health and safety.
Related RSS Feeds