Streamlining Technique
Joined

Location

Vancouver
Profile Images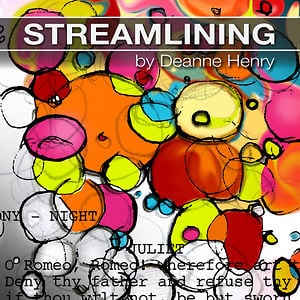 User Bio
The Streamlining Technique is essential to every performers tool box. Being actors ourselves we've experienced the freedom and the calmness that comes with owning your lines once they have been Streamlined.
Deanne Henry - Streamlining | Creator, President & Instructor
Erica Carroll - Streamlining | Vice President & Instructor
Krista McKeachie - Streamlining | Secretary & Instructor
Liz Levine - Streamlining | Producer
By using the Streamlining Technique you will find a greater ease of accessing the lines (or text) while still being able to maintain focus and be in the present moment. Often when the lines are memorized, people find themselves losing the connection they have established with their fellow performer or audience, in order to retreat into the brain to desperately search for the impending lines.
Through Streamlining the words become like a canvas or template that you can easily add any colours/choices to. The text settles into a secure place within you and is accessible in a similar way words are accessed by us in day to day spontaneous conversations. You gain a deeper connection to the material, there is less stress and there is a profound knowingness that you HAVE those lines. Time dedicated to learning lines is greatly reduced; you are open to be present, to interact truthfully and spontaneously with those around you. Most importantly, you are 'word perfect'!
Streamlining does require disciplined practice and perseverance, but the rewards are truly awe-inspiring.