David Randolph Holder
Plus
Joined
Profile Images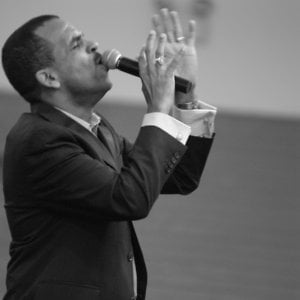 User Bio
born and raised in jamaica queens new york. moved to philly for college. became a quaker. loved it.
then moved to hartford for work. aetna: hated it!
then to los angeles for b school. it was cool. then to south carolina for a job because i was penniless. boring.
then back to la la land for seminary. fuller: incredible! then to beantown for more div. school. cornel west, evelyn higginbotham. fred lucas. amazing.
then returned to the nyc. always adored it.
follower of jesus. cynic of church people.
called to plant one. God has a great sense of humor.
son of erma (harlem and bronx girl) and samuel (native of guyana and my pastor). little brother of gabrielle and cheryl. husband of tarshia. i've always been a work in progress. father of delaney (senorita cosa) and jeremiah (captain midnight). we don't get much sleep.
Related RSS Feeds