Institute of Design Hamburg
Joined

Location

Hamburg, Germany
Profile Images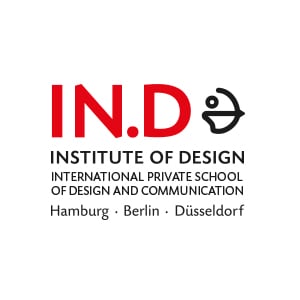 User Bio
Die Studienjahre sind oft die schönsten und wir am IN.D bemühen uns,
diesem Anspruch in allem gerecht zu werden. Wenn wir dann aber unsere
ganze "Kunst", unsere gesammelten Energien, viel Spaß und Schweiß
gemeinsam erlebt haben, so haben wir anschließend den Anspruch an unsere
Absolventen, dass sie all ihre Kräfte (besonders auch die "Wilden") in
einer führenden Rolle im Werbe- und Verlagsleben beweisen.
Zum Glück melden sich über die Jahre unsere Ehemaligen gern bei uns
zurück, mit neuen Erfolgsmeldungen aus ihren Berufen. Ob sie nun im
Ausland oder in anderen Landesteilen Deutschlands leben. Für uns ist es
immer sehr interessant, die Vielfalt der leitenden Rollen zu erfahren.
Nicht selten sind einige von ihnen heute nebenberuflich selbst in der
Bildung tätig und geben auch wieder ihr "state of the art" -Wissen in
jungen Jahren weiter. Eine gute Ausbildung verpflichtet eben und wir
sind stolz darauf, dass unsere IN.D'ler in jeder Hinsicht im Leben –
auch in ihrem Wertesystem, das sie leben – Format zeigen.
Am IN.D vermitteln wir Fachwissen, arbeiten an der Persönlichkeit und
sorgen so für ein Fundament, das die Einzigartigkeit unserer
Absolventen ein Berufsleben lang positiv hervorhebt. Man merkt sofort:
Das ist ein echter IN.D'ler.