Profile Images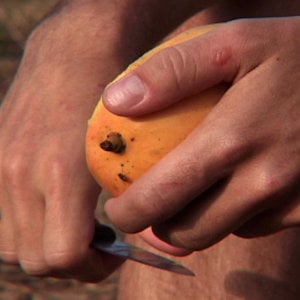 User Bio
Tetine are Bruno Verner and Eliete Mejorado. They met in 1995 in São Paulo, Brazil. Since then they have created a multitude of sound works from tropical punk funk/electro & experimental baile funk driven tunes to atonal orchestral music incursions for plays, soundtracks, performances, art films and installations.
Tetine have a few albums released on different record labels (Slum Dunk Music/Bizarre Music/Soul Jazz Records/Sulphur Records/Mr Bongo - for full discography please see below). They have just released a brand new album LET YOUR X's BE Y's on Soul Jazz Records . It is out NOW!
Tetine have also carved an unusual musical path constantly exploring the boundaries between music, art, video and performance. They have made a series of ristualistic performances and have extensively exhibited art films and video throughout Europe and South America. Tetine's live events range from rock gigs to gallery installations; from opening last year's 'Tropicalia – A Revolution in Brazilian Culture' festival at the Barbican Centre in London to numerous performances for galleries, museums, art spaces and festivals from Paris (Palais de Tokyo), to Chicago (The Wire's Adventures in Modern Music Festival) and Sonar. Other actions include live performances at Museu Serralves in Porto, Liverpool Biennal, Hebbel Am Ufer in Berlin, Whitechapel Art Gallery, Frankfurter Kunstverein amongst many others.
Tetine have been instrumental in bringing the Brazilian underground music scene to the attention of the UK for a number of years. They compiled, presented and mixed the first ever album of Baile Funk outside of Brazil (Slum Dunk Presents Funk Carioca, 2004) as well as an essential primer to early-80s Post-Punk from Sao Paulo (Sexual Life of The Savages, released on Soul Jazz Records in 2007). Both these albums have influenced a new generation of DJs and beat-makers around the world.
Bruno Verner and Eliete Mejorado have run the Slum Dunk radio show on Resonance Fm 104.4 - pretty much since the station's inception in 2002. On Slum Dunk they keep playing all sorts of great obscure and unexpected music from Brazil and beyond.
Related RSS Feeds
Recent Activity
SENSACIONAL!!! Muitas reflexões pertinentes sobre a Minilândia Alucinétika.