Built To Be Broken
Joined

Location

Orlando, FL
Profile Images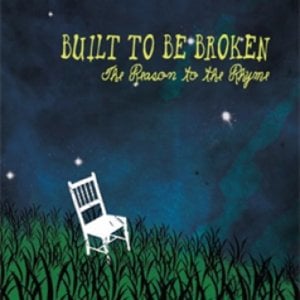 User Bio
Ben, Tom and Tony have been childhood friends since the early nineties. Born in Mumbai, India, Tom and Tony are identical twins that moved to the United States in 1988. Settling in Florida, they met Ben at church after his parents moved down from New York where he was born. After playing several years together in their church's worship band, they discussed getting together to write their own music. The guys faced many initial challenges; the greatest of all dealing with their culture. Because entertainment was deemed an unsuitable career in the Indian community, their families and friends balked at the idea, not wanting the guys to live a life of uncertainty. Despite some negative opinions, they pressed forward with their musical aspirations not limiting themselves based on what others perception of success was.
Thus in 2003, Built to be Broken was formed. However, the project was initially dubbed "Collage" after the many different styles of music that the band brought together. Along, with then bassist Joel George, the band played several shows and recorded a demo; their first foray into recording. Around the time of the Joel's departure, the band began to find its own niche stylistically and a new name was decided upon: "Unfinishd". With hundreds of songs written, the band continued to perform around Central Florida, but lacked the ability to tour or dedicate themselves fully, with Ben in high school and Tom and Tony attending the University of Central Florida it made getting together difficult. To complicate matters even further, Ben graduated high school in 2005 and moved to Gainesville to attend the University of Florida. After six semesters in Gainesville and numerous talks between the band members, Ben moved back down to Orlando after some soul-searching (and finding!). Now ready and fully confident the guys pursued music full time.
After reuniting in Orlando things began moving rapidly. Through an old family friend the guys were introduced to Glenn Feit, a prominent producer/mixer. Glenn helped with the business and technical sides of the band; giving insight into areas that the guys weren't experienced with yet. Glenn also pushed them to pursue a fourth member. After thinking it over, they put an advertisement on craigslist and within two hours had an amazing addition to the band: Alexander Johnson. Being an excellent musician, Alex was enlisted to play the keyboard as well as guitar. He brought a variety of skills to the band as well as an intimate knowledge of studio set-ups and gear. However, after amassing the resources to record their first full length album "The Reason to the Rhyme", Alex left the band to travel to Kazakhstan on a mission trip. Wishing him well, the guys recorded the drums, bass, most of the guitars and other instruments by themselves at their home studio (aka, Ben's room as a control room and his sister's room as the live sound room) for the better part of a year. Having completed the music, they began the most tedious part: vocals.
Moving into Glenn's studio proved to be initially intimidating. With awards, platinum records and vintage gear on the walls, the sensation of working with someone that actually knew what they were talking about felt great. With Glenn streamlining and molding the vocals and music, the project started to take its shape. Drafting Tom and Tony to become background vocalists also proved to be a great contrast to Ben's lead vocals. With the project finally complete, Built to be Broken looks forward to playing shows and interacting with new people along the way. The rest as they say is history…
Related RSS Feeds
Recent Activity
Built To Be Broken does not have any activity yet.