Tim Clément
Plus
Joined

Location

Toronto, Ontario, Canada
Profile Images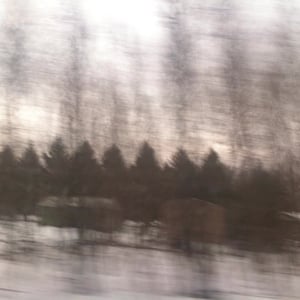 User Bio
With a musical career spanning nearly 40 years, Tim Clément began composing and performing music on guitar as part of a mid 1970's progressive rock band. Yearning to explore other genres of music and sound, Tim left the band, and together with the keyboard player, they unwittingly stumbled upon a genre that would later become known as ambient music. Their unique manipulation of minimalist techniques, unconventional instruments and soundscape recordings, attracted record companies from Canada and the United States resulting in the release of five records within ten years. Internationally recognized as the duo, Danna & Clément, these collective works established a distinctive "Canadiana" sound coined as "Romantic Minimalism".
Much of Clément's youth was spent in Northen Quebec, where he as a Métis citizen first began to conceive of using music as an environment. His strong belief is that the music with which we surround ourselves acts as a conditioning agent, having profound effects on our physical, emotional and spiritual lives. At the age of 24, this conviction provoked him to spend five years living in the Northern Ontario wilderness to observe and record natural soundscapes. Fundamental to his development as a composer, this intimate connection with the land is woven throughout Tim's compositions.
The years spent working with Mychael Danna (Oscar winner, Life of Pi, 2013) provided Clément with essential and indispensable skills in fundamental composing, recording and production. The beneficial result was his procurement of a five year position as Composer-In-Residence at Toronto's McLaughlin Planetarium, writing scores for public astronomy shows until its closure in 1996.
While maintaining a passion for electronic and atmospheric sounds, Tim has become increasingly captivated with the exotic sounds and vast spectrum of global indigenous music, particularly where more than one cultural tradition intermingle. These influences has built the integral foundation to Clément being commissioned to score music for film, television, dance, theatre and new media productions.
With a resumé of over 25 professional projects and commissions to date, Clément has had the the privelege and opportunity to work and record with many of Canada's most prominent and talented musicians, inluding: Kim Deschamps, Mary Margaret O'Hara, Oliver Schroer, Anne Bourne, Ron Korb, Al Cross, Patrick O'Gorman, John Johnson, Colin Cripps, Anne Lindsay, Tara McLean, Paul Inston, Mark Shannon, Ron Allen, Michael Uytebroek, Lee Whalen and Tom Wilson.
Tim Clément is now considered one of the most original and innovative voices in contemporary music.
Related RSS Feeds