AlexBrodie@gmail.com FlameArtist
Joined

Location

Tokyo
Profile Images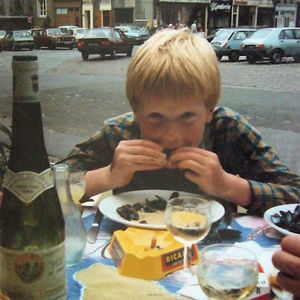 User Bio
"To an engineer, good enough means perfect. With an artist, there's no such thing as perfect."
- Alexander Calder
I hope that I can genuinely call myself a Flame "Artist". I graduated in '96 from Ravensbourne with a BA (hons) in Moving Image Design accredited by the Royal College of Art, simultaneously working nights and weekends at The Mill. After graduation I worked at Framestore (Henry) on the Emmy Visual Effects winning "The Odyssey", the pilot for "Walking with Dinosaurs" and various commercials and films.
In June '97 I set up my own company, Base 2 Studios in Los Angeles. It grew to 13 people and we did a ton of work from commercials and music videos, to shots for Spielberg's "Minority Report". I sold Base 2 in 2001 and moved to 525 Studios, then Company 3 as Creative Director/ Lead Visual Effects Artist. My most recognisable work there was probably the compositing for the Apple iPod "Silhouette" campaign for 4 years, however I worked on many other commercials, music videos and feature work.
I moved to Tokyo in April 2007, learned Japanese and became VP and Lead Flame Artist at Digital Garden, Tokyo. I also work frequently in China, Taiwan, Malaysia and Germany.
I'm a dual UK/US citizen with 17 years of work experience, plus 4 year Design degree before that. My commercials have aired in 40+ countries. I mainly do car and beauty commercials now, but I've also done logo animations (including Sony Playstation), Hollywood feature films, music videos and TV episodic work. Flame and Smoke are my favourites, but am happy to work on almost any compositing software, anywhere in the world.
alexbrodie@gmail.com