America's Building Trades Unions
Joined
Profile Images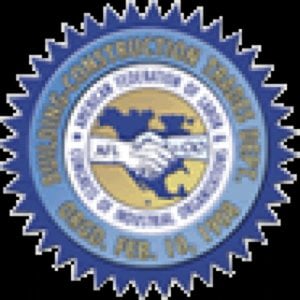 User Bio
The Building & Construction Trades Department, AFL-CIO (BCTD) is an alliance of 13 skilled craft unions that are the best choice for the safest, most highly skilled and highly productive construction labor force in North America.
The BCTD provides essential coordination and support to the work of its 13 affiliated national and international unions in order that, through inter-trade solidarity, organized construction workers achieve a powerful voice in government, in bargaining, and in their communities. For over a century now, the BCTD has secured the trade jurisdiction and autonomy of its affiliates as the respected arbiter of trade issues and through that work has contributed to the continuity of employment and economic security of organized construction workers in the United States and Canada.
The important work of the BCTD is in the detail and the daily implementation of policy. That work revolves around three crucial hubs of activity: Legislative and Governmental Affairs; Field Services; and Labor-Management Relations.
Perhaps most importantly, the BCTD and its affiliated member unions maintain a resilient commitment to world class skills development and training; coupled with a 21st century labor/management model that is founded upon the principles of performance, pride, cooperation and partnership.
Now more than ever, the skilled building trades represent a truly smart career choice, offering paid training, excellent salary and growth opportunities, and valuable benefits.
With deep pride in the unmatched quality, performance and productivity of their work, the skilled crafts people who comprise America's Building Trades Unions are today partnering with their contractor and owner customers to build a better future for themselves and for the United States of America.
Recent Activity
America's Building Trades Unions does not have any activity yet.