Profile Images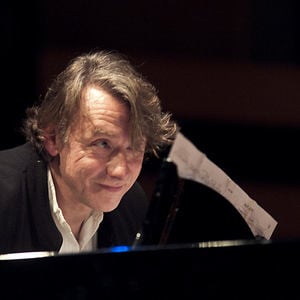 User Bio
Patrick DEFOSSEZ
Compositeur de formation classique complète (Académie et Conservatoire en Belgique puis Conservatoire en France ... obtention du DE & CA ministère de la culture ...) augmentée d'un parcours jazz/musiques improvisées (Berklee School de Boston USA, ...) et de nombreux stages spécialisés (IRCAM, ...), Patrick Defossez est d'une part, un compositeur pluriesthétique inscrit dans la vie de la création sonore contemporaine (Ensemble Intercontemporain, commandes publiques d'écriture, ...) et d'autre part, un musicien actif de la scène de la création improvisée, investi dans les démarches improvisationnelles transversales incorporant peu ou prou les moyens musicaux numériques actuels. Il enseigne la composition musicale multidimensionnelle : classique contemporaine, les musiques mixtes ainsi que l'improvisation dans un Conservatoire à Rayonnement Régional.
En tant que compositeur, il privilégie un Art des Compositions, une "polyphonie de styles" entre les langages structurés de la musique "savante" contemporaine écrite, de la musique électroacoustique, de la musique mixte à celle beaucoup plus "volatile" de l'improvisation. Il est attaché à la composition en lien avec les Arts poétiques, les Arts plastiques (peintures, sculptures, ...), les Oeuvres vidéastes et les arts filmiques.
En tant qu'interprète, il privilégie le piano contemporain, mixte et improvisé, convergent, en solo ou en formation, promeut les nouvelles rhétoriques et techniques liées au piano d'aujourd' "ouï", s'attache aux interactions entre mondes sonores instrumentaux et électroacoustiques, aux rapports entre piano solo et piano électroniquement "accompagné", aux rapports entre écritures strictes et art éphémère de l'instant sans oublier l'interprétation en lien avec les Arts poétiques, les Arts plastiques (peintures, sculptures, ...), les Oeuvres vidéastes et les arts filmiques.
Patrick DEFOSSEZ... 'his hands engaged in that heady state that is like no other, a mournful vision, he plays and plays, pushing his boundaries to that point of supreme control and virtuosity, the awakening of the dawn, the budding flowers of belief.' (P. Defossez in Pohésitations).
A Belgo-Walloon humanoid, in other words, a Belgian, my artistic activities have taken me back and forth between Belgium and France since 1983. I followed a comprehensive classical programme (an Academy of music and a Conservatory in Belgium followed by a Conservatory in France, obtaining accreditation and a certificate of aptitude from the French ministry of Culture to exercise the profession of teacher of music), to which I added a programme of study in jazz/improvised music at the Berklee School, Boston USA and numerous specialised courses (IRCAM, ...). On one hand, I am a pluriesthetic composer involved in the contemporary musical scene (Ensemble Intercontemporain, public writing commissions etc), on the other hand, a musician who is heavily involved in the field of improvised creation, notably in the shape of transversal improvisation that incorporates, to differing degrees, today's electronic music options. I teach multi-dimensional musical composition: classical, contemporary, mixed music (the use of new technology in music) and all facets of improvisation: generative, free, jazz/electrojazz and idiomatic, in a Conservatoire à Rayonnement Régional (Regional Conservatory). I have also been a member on many professional juries, been in charge of a study on improvised music and appointed as a specialist on a commission on music. To find out more, go to 2dlyres.net/biographieDefossez.php5
As a composer, I favour an Art des Compositions, a 'polyphonic blend of styles' of the language of written 'art' music, electroacoustic music, mixed music (instruments and electronic instruments), improvised music (the fleeting art of the moment in time), mixed music combining the structured writing of contemporary music with that, much more 'volatile', of free-music.
As a musician, I favour improvised, contemporary and mixed piano music - both solo performances or playing with other musicians. I promote new forms of expression and techniques linked to the contemporary piano sound. I am very interested in the interaction between the instrumental and electroacoustic musical world, the relationship between piano solos and the piano when electronically 'accompanied' and the relationship between planned writing and improvised 'spur of the moment' writing.
Related RSS Feeds