Deva Mayorga-Malone
Joined

Location

Mesa, Arizona
Profile Images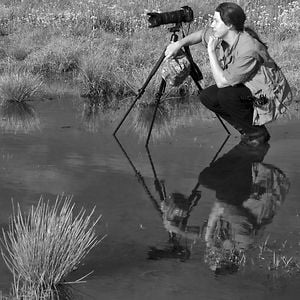 User Bio
Exceptional Light/Extraordinary Vision

Steeped in the love of art and academics, I can no longer deny my creative heart. My name is Deva Mayorga-Malone: Photographer, writer, explorer and truck driver. Welcome to my world.
I grew up amongst Colorado's legendary Rocky Mountains, which imbued me with an ardor for the natural world and propagated my adventuresome character. In 1994, I moved to the Phoenix, Arizona metropolitan area and reside there still. I find that the Sonoran desert, though a vastly different environment, presents an experience every bit as rich and enticing.

I became serious about photography in 2008 when I started shooting digitally. The format made a remarkable acceleration in my ability to acquire technical skills, as I was entirely self-taught. A month-long excursion to China and Japan inspired me to consider photography as a profession, as I determined that I possess aptitude as well as passion. Years later, I have decided that I made the correct choice.

I began driving for Schneider National Carriers in August 2000, a perpetual expedition with the additional benefit of financial stability. I love to travel and explore, and being a driver has facilitated this proclivity for nearly twelve years. In 2009, I embarked upon the pursuit of a Bachelor of Science degree in Photog¬raphy from the Art Institute of Pittsburgh. I carry the tools of my trade with me in the truck, in lieu of the ubiquitous television and other normal trucker paraphernalia. My sleeper is studio, production set, digital darkroom and library.
I expect to complete my degree in 2014 and, although I enjoy many genres of the art, my professional interests lie in the realm of industrial photography. The industrial photography that I create demonstrates the primary qualities of the subject in a way which is attractive and memorable, and designed to ignite the senses. This is achieved by precise lighting, unique perspec-tives, careful composition and attention to detail. I have a passion for transforming ordinary subject matter into the extraordinary, and my distinctive style and vision sets my work apart from that of others in the field. I utilize creative perspectives to show¬case the best qualities and present a unique look at industry.

My journey is one which is exciting and challenging, but ultimately rewarding. Please join me as I share my photographic vision in my own unique style.

Deva Mayorga-Malone
Related RSS Feeds