Joined

Location

Amsterdam
Profile Images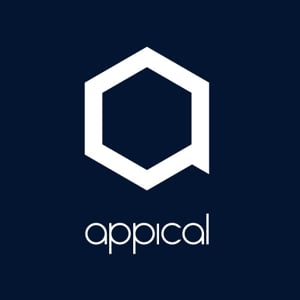 User Bio
Appical delivers innovative and engaging mobile onboarding software for employees. A majority of employees are not effectively introduced in their new work environment, leading to delay in productivity and a lack of retention. Current classical trainings and e-learning programs are often defined from a company-handling perspective and haven't evolved with the pace of mobile technology. Appical focuses on the employee to be the key to success in on boarding.
The experience of your employee will be boosted directly by our content templates such as video pages, text pages, and picture pages. Since we have included augmented reality in our platform, this provides you the opportunity to show your company in a really dynamic way.
No more time consuming preparations
Creating content and new material for onboarding programs is time consuming and very demanding. Appical fixes this problem by letting you import your existing content that you have already created to speed up the creation process. You can easily maintain your programs and re-use existing content for other purposes.
10+ engaging question types
We provide you with a wide array of question pages, such as word answers, click on target, sorting, matching, assign to group, right order and many more.
Great assignments
We have great assignments for everyone varying from business cases to meetings with colleagues, to short quick responses. We even include the use of the camera to ensure every great thought is 'safe'.
Get valuable feedback from your employees
Activate a feedback feature to quickly measure how engaged your workforce is. We can do this live! Seconds after the feedback, these responses can be shared to enhance interactive learning.
Sharing is the new 'multiplying'
Your workforce gets the opportunity to share their ideas on how to improve the current organization and to share their input with their peers, management, etc. Just a tap way.