'Reverie': The First D90 Feature
Joined

Location

Portland, OR
Profile Images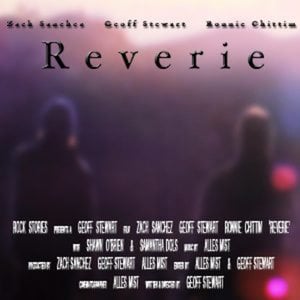 User Bio
'Reverie' is the first feature length film to be shot entirely on the Nikon D90.
Synopsis:
Set in the remote wilderness of the Illinois River Valley six years after a catastrophic fire devastated the area, a series of events draws the paths of two former friends towards intersection. Their reunion reopens the wounds of a dark past and threatens to collapse the fragile lives they have constructed since.
For more information, or to add 'Reverie as a friend on the various networks it is currently allocated at, please follow the links above. The film will benefit immensely from any support anyone is willing to give, be it only a comment, a friend invitation, or a rating!
Thank you,
The Filmmakers of Reverie
YouTube:
youtube.com/watch?v=NqzqMrEcXsM
MySpace:
myspace.com/reveriefilm
Facebook:
facebook.com/profile.php?id=1371788177&ref=profile
E-Mail:
Reverie@inbox.com
Official Web Site:
reverie.allesmist.net/
A Rock Stories Film