Cass Inglee
Joined

Location

Hudson Falls, NY
Profile Images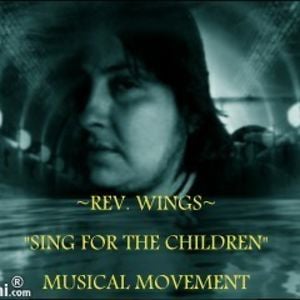 User Bio
Rev. Wings......Co-Creator of Wings & Dreams....MC/Vocalist... & Promoter - Designer & DJ for Dreamin Wings Radio - Wolf.4093 Howling hope for the children... Please join us and share your talent for the children and get some extra promotion to the world about your musical dreams and flying tunes you create for the world and more.. see ya there. wingsanddreams.wall.fm/ We help promote musical dreams for a worthy cause... Can you think of a better reason to be singing, rather than for the Kids. I thought so. so see ya there..... .....
..."Wingsmagee The Singer"...
..BIO: What do you want to know. I will tell you this I love to sing and make you sing as well. I love to hear the world sing their songs and express their hearts through song. I help promote hot new fresh R&B and Hip Hop unsigned and signed independent artists who are new to the Music scene and flying high with their dreams. Like the sun we must shine. As the sun shines now I say this about me and, that it is not about me, it's about us all and being in harmony as one sweet song. According to the graces of my sweet music I place grace to your sweet song... Peace Love & Harmony is all I ask for the rest will follow. One last thing I also host a live show on pal talk .com called "Wings & Dreams" We offer the great vocalist out there a safe G- rated haven to spread their Musical wings and fly with other fellow singers who are in need of a place to fly with their dream and be appreciated for their sweet skills. Stop by the home site wingsanddreams.wall.fm/ where I live and you'll know more about me there.............
..Check out this review that was written about Wingsmagee recently:..
.."Wingsmagee is an up & coming solo artist currently shopping for the right band. Listen in and you'll come back for more. If you know me, you know I don't like to track an artist to any genre. The good stuff rises above that. Such is the case with Wingsmagee. Under the direction of promoter and agent Kelly Mooney, Wingsmagee delivers. From 'Relax Your Mind', a Boys to Men cover, to Colin Ray's 'In This Life', Wingsmagee shines through with a unique and compelling sound that's hard to find. Call it jazzy rock or rockin' jazz, your still right. Wingsmagee comes from somewhere beyond all of the noise you hear on the interwebs. Wingsmagee, speaks to me." "Happy Valentine" on Happy Tribe..
Related RSS Feeds
Cass Inglee does not have any videos yet.