Destiny Community Church
Joined

Location

Newberry, FL
Profile Images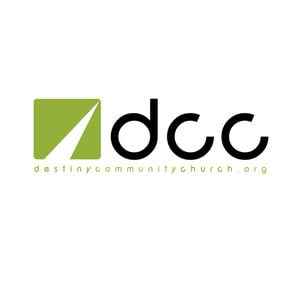 User Bio
In the early part of 2006, Pastor Rocky McKinley was feeling a calling on his life to leave the comforts of familiarity at University Church in Tampa, FL and plant a church in the Gainesville area.
After being approved to plant a church in Alachua, the search was on to secure a store-front to start in.
After a few months of trying to find a location to start in, the State Office contacted Pastor Rocky and informed him that they had property in Newberry with an existing building. After much prayer Pastor Rocky, his wife Mandi, and their children moved to Newberry to plant Destiny Community Church.
They originally started meeting on Wednesday nights with about 15 people. That core group grew to about 35 and they launched the church on September 3, 2006. The first service they had 101 in attendance. From there the church attendance would level out at about 75 people on Sunday mornings.
Destiny Community Church has experienced a steady climb since then. Now, four years later, the average Sunday morning attendance is approximately 250. The church members are excited about the path that God has laid before them.
In March 2008 the DCC family took an amazing step of faith and purchased 20 acres of property on Newberry Road between Newberry and Gainesville. This property will eventually serve as the main ministry campus for DCC.
DCC has since moved from it's current property into the Oak View Middle School auditorium across the street. This enables us to go back to one service and have the Destiny family together again for worship.
The goal from the very beginning has been to reach the whole family, to minister to all ages from the cradle to the grave. Ultimately we want people of all ages to know that God has a purpose for them. Jeremiah 29:11 says, "For I know the plans I have for you, plans to prosper you and not to harm you, plans to give you a hope and a future." There is a place for everybody in the Kingdom of Christ.
Destiny Community Church...for life's journey.
Related RSS Feeds