Kemi Laniyan
Joined

Location

Baker Street
Profile Images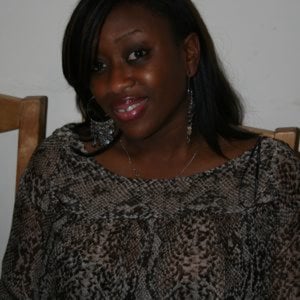 User Bio
My name is Kemi Laniyan and I co-own and run a specialist accommodation agency called Corporate Homes. The company is run by myself and my partner Chris and we are now based in Baker Street. Corporate Homes has been running for just under 3 years.
I have always wanted to run my own business and have tried very many ideas, losing a lot of money along the way too! I even did so well with one idea I won an award just for the concept. My business life started at the age of 13 with me selling Avon products at School and business adventures went as far as developing my own food range which won me an award just for the concept alone.
For my first degree I studied law but soon found this was not really for me. Once I discovered that I had a passion for business I studied an MBA to get a better understanding of setting up and running a business. I have to say 3 years down the line, running a business is very different to studying it!
Corporate Homes was started 3 years ago after I had my daughter and just knew I couldn't stomach going back to work and needed to work for myself. I stumbled on the idea really, by doing up one of our apartments which we turned into a flatshare. It became so popular we knew we had found something special. 3 years later we now have over 25 apartments and still growing.
We have made some fatal errors along the way which has taught us a lot and meant we are still trading but would have been great to get some support and advice earlier to avoid some of those very costly mistakes.
As a small business I recognize that you are always learning, and that peers are often the best source of advice and encouragement. I am hoping by sharing our journey on the road to running a successful company that I can learn as much as provide advice and support to others out there who may want to take the plunge too! It is a lot of fun despite the horror stories you hear!
Related RSS Feeds