Verge Yoga
PRO
Joined

Location

Wayne, PA
Profile Images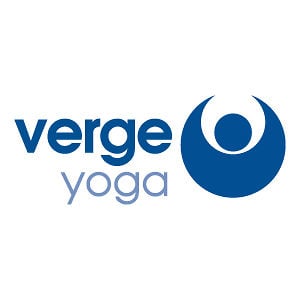 User Bio
Welcome to Verge Yoga!
Verge Yoga was founded on the principle that that each of us has unlimited potential and the capacity to realize that potential. We believe that our practices can help you do so.

Our mindfulness-based yoga practices integrate simple and effective yoga poses with the mental training method called mindfulness, or "paying attention on purpose". This unique combination, practiced consistently, will help you feel more clear, strong and stable in every area of your life.

Our intention in every Verge Yoga class is to help you unblock your body and mind of stiffness and weakness leaving you feeling invigorated and rested. Our classes are consistently slow and safe. While also physically challenging, our classes are also infused with periods of silence and stillness.

Please take a few moments to review our website vergeyogacenter.com. Visit the Verge Experience and Building Your Verge Experience to understand more about Verge Yoga, our Verge Community and the Verge Yoga classes that best fit your needs.
The Verge Yoga Experience begins with a strong intention to be healthy and a commitment to a way of living that will nourish your body, mind and soul.

The Verge Yoga Experience consists of simple practices that will support you in cultivating strength, stability and clarity in all areas of your life.

Discover your natural state of peace and vibrancy with a commitment to our practices. The Verge Yoga Experience can begin for you today.