Johnlee R West
Joined

Location

Washington DC
Profile Images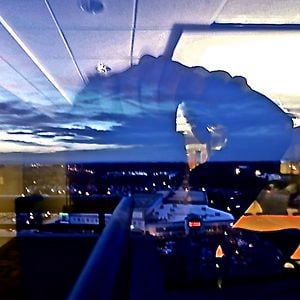 User Bio
I have hearing damage from listening to very loud music for many years.
Used to work at Tower Records (1996-2000)
Also worked for the Fairfax County Government, doing tech stuff.
At one point I was manager of a video retail store...that didn't last long in more than one sense...
I've had several accidents in my life; had my head cracked open three times, got hit by a car when I was five and more.
I began writing short stories and poetry and taking photographs when I was about seven - was reading Stephen King by 2nd grade; parents and teachers decided that since my reading was advanced but I had straight F's (or "I"'s as they were called back then, if I remember correctly) reading was detrimental to my education so my books were confiscated. So I began shoplifting books...and by age fifteen, I was quite good at shoplifting but that was all done with by the time I was seventeen and had discovered other bad things to do. I was also tremendously obsessed with depressed-teen-angst poetry - and The Cure, surprise surprise...
But film is what I exist for...or to do, depending on how you look at it.
My first 'job' was in the late 80's, before Blockbuster. There was this mom and pop video rental shop and I was well into my delinquent phase so I hung out there constantly - the owner was impressed with how much I knew about movies (as a grade school kid, I hung out with high school kids so I got an early exposure to rated "R" films, heavy metal, pornography and the like) and eventually said:
"Look, kid, I can't hire you but if you pick up my lunch, clean up around the store and call in late videos, you can borrow anything you want."
I took him up on this offer immediately.
It became a game to try and freak me out but I was already bored with Nightmare on Elm Street, Jason, etc...and one day, he gave me "Prince of Darkness" by John Carpenter and when I brought it back the next day, before I said anything, he busted out laughing before regaining composure and asking if I was ok.
All I'll say is this: that film scared me on a deeper level than anything else I had previously encountered by planting a single idea in my head...that every time I went to sleep, my dreams were messages being sent backwards in time by individuals who might not be human that were trying to control my mind. But I loved him for it. And John Carpenter. That film remains in my top five films of all time.
More later, if anyone's interested.
Related RSS Feeds