Matthew Jacobs
Plus
Joined
Profile Images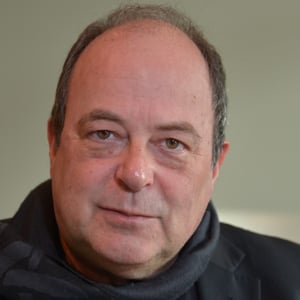 User Bio
Matthew Jacobs's latest directing credits: YOUR GOOD FRIEND (2014) and BAR AMERICA (2015), are currently out on Amazon, and other VOD platforms.

Matthew is currently appearing opposite Carrie Anne Moss, Danny Huston and Xavier Samuel in Bernard Rose's contemporary re-telling of FRANKENSTEIN in the supporting role of Doctor Marcus, the modern-day equivalent to Igor ... He has also appeared as an actor in MISTER NICE, THE KREUTZER SONATA, YOUR GOOD FRIEND, BAR AMERICA and most notably played co-lead with Danny Huston in Bernard Rose's BOXING DAY - a feature film adaptation of Tolstoy's "Master and Man." which was in competition at the Venice Film Festival in 2012, and played The Los Angeles Film Festival in 2013.
His writing credits range from grind house to art house: encompassing such titles as NINJA MISSION, PAPERHOUSE, LASSIE, DOCTOR WHO, THE EMPEROR'S NEW GROOVE, THE JIM HENSON HOUR, JUSTIN AND THE KNIGHTS OF VALOUR and much much more.
Coming soon is his documentary DOCTOR WHO AM I ... Watch this space.
Posted here are clips from all his main works, and full postings of his earlier films for your entertainment.
US Manager:
Julia Verdin
Rough Diamond Management
+1 323 848 2900
UK agent:
Sue Rodgers
Independent Talent Group Limited
Formerly ICM London
+44-20-7636-6565
olivia@independenttalent.com