Profile Images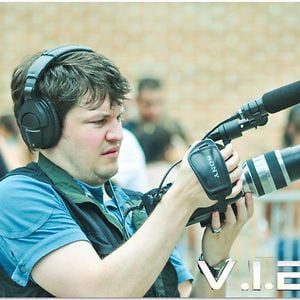 User Bio
Date: 25/05/2013
Although I'm American, I live in Rio de Janeiro, Brazil where I have my production company. I've been recently getting back to my film/TV productions after a long time doing Web/Software projects. I have my own cameras , Sony NEX FS-100 and FS700 with Zeiss lenses and a Full HD non-linear editing suite using the Matrox MXO2 MAX which I love together with my PC... Yes I love PCs, a rarity in the video world, LOL.
I've worked with Amiga's, Dec Alpha's, Macs and Pc's but now I prefer the flexibility and reliability of the recent PC's that I set up (still use Windows 7, 8 is not there yet)... I have a lot of experience with the technical side of computers so I love having a platform that I can tinker with. -I have a 17" MacBook pro i7 that sits in the shelf cause its not fast enough even with the Matrox to have several layers of HD video with fx and Chroma in real time. Anyways I'm not a "hater" just like to use what works best for me...
I've partnered with Videociencia and am installed in their building for 9 years now giving me the access to a huge professional studio with Chromakey.
I love doing music video clips and short films and am currently working on a TV talk show... more updates on that later...
I've done a lot of limited personnel/budget productions, giving me a lot of hands on experience with all aspects of a production including directing, filming, lighting, studio sets, Chroma keying, pre and post production, casting, scripting etc.