The Dry Opera Co.
Joined

Location

NYC & Brazil
Profile Images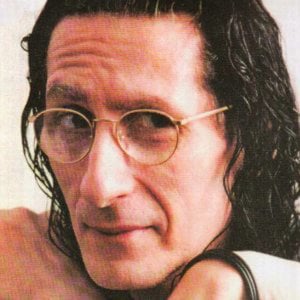 User Bio
Gerald Thomas (b. 1954, New York City) is a theatre director and playwright who has spent his life partly in the United States, England, Brazil and Germany. After graduating as a reader of philosophy at the British Museum Reading Room, Thomas officially began his life in the theater at Ellen Stewart's La MaMa E.T.C. in New York City. During this period Thomas became an illustrator for the Op-Ed page of the New York Times while conducting workshops at La MaMa E.T.C. where he adapted and directed world premieres of Samuel Beckett's prose and dramatic pieces.
In the early 80s, Thomas began working with Beckett himself in Paris (after a lot of correspondence had been exchanged between them for almost two years), adapting new fiction by the author. Of these, the more notorious were All Strange Away and That Time starring the Living Theatre founder, Julian Beck in his only stage acting role outside of his own company.
In the mid-80s, Thomas became involved with German author Heiner Müller, directing his works in the US and Brazil, and began a long term partnership with American composer Philip Glass.
In 1985 Thomas formed and established his Dry Opera Company, in São Paulo. It has, since, performed in 15 countries.