Evangelist AndreYAH Black
Joined

Location

Brooklyn, NY
Profile Images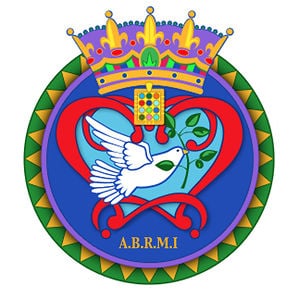 User Bio
Evangelist AndreYah Maria Black is an international gospel-recording artist and songwriter, prophetic-psalmist and speaker whose passion to serve God led her to become a devoted Evangelist and Missionary.
Minister Black has traveled the world, ministering in countries including Russia, Africa, Argentina and Mexico leading Miracle and Worship Crusades, coaching praise and worship teams, voice students, musicians, liturgical dancers and actors under her mobile institute Global Worship Arts Royale Institute (globalworshipartsroyaleinstitute.com). Her strong belief in G-d and herself was instilled in her by her parents and grandparents, which served to propel her into her ministerial career and to exhibit the same spirit of successful women of faith. Minister Black has been blessed to see her message and teachings inspire and lead others to greater spiritual unfoldment and realization, through her founded ministry, AndreYAH Black Ministries International (ABMI) GFCOC Inc., a 501 (c) 3, non-for-profit philanthropic organization.
As an invited keynote speaker to international evangelical, miracle & music crusades and women's empowerment conferences, Evangelist Black has also brought her message of the "Power To Fulfill One's Destiny", to women of all ages showing what is always possible because God's love never fails. The call to serve God is highly treasured by Evangelist Black and she never questioned why she was chosen. Her dedication is to follow His lead to help others find salvation/healing, revival, transformation and real fulfillment.
The focus of this special initiative is to raise funds to cover Evangelist AndreYAH Black's travel expenses to East Africa. Her work there, for the past six years, has been to raise awareness of the plight of East African communities and to raise financial contributions to relieve many suffering families in need. "We need individuals and groups to participate and invest in East Africa. Our goal", says Minister Black, "is to build wells in villages so children and families can drink, cook and bathe with clean sanitary water. Children in Uganda, for example, are in dire need of education. Unlike public schools in America, Ugandan children must pay for their education, books, materials, and of course medical expenses. Charitable donations would help fight poverty, morbidity, and illiteracy thereby empowering widows and children, giving them hope and giving them a future."
Pastor Edet, a prominent female minister of the Jesus Grace Church in Nigeria, talking about Minister Black, tearfully exclaims, "Her relief efforts and ministry has helped keep our building used to shelter orphans, protected from the government demolition programs. With her support together with others, orphans are rescued from trash bins, from the streets, abandoned buildings, and from the public restrooms. Evangelist Black has been so great to me and the ministry and I thank God for her."
Queen AndreYAH and her ministry, ABRMI, hopes to secure the cooperation and support of partners like you to assist in the philanthropic effort of financing her trip but just as importantly, enable her to support evangelical and humanitarian efforts to rescue orphans, widows, and villagers vulnerable to the ravishes of illiteracy, morbidity, and poverty.
Related RSS Feeds
Recent Activity
Evangelist AndreYAH Black does not have any activity yet.