rex miller/rexpix media
Plus
Joined

Location

durham, nc
Profile Images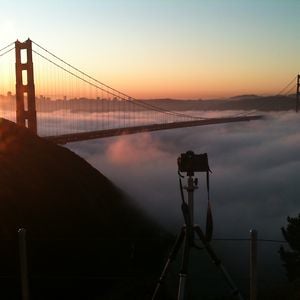 User Bio
Rex Miller, Cinematographer:
A documentary and editorial photographer for the past 20 years, his clients have included ABC News, American Express, Atlantic Records, Calvin Klein, CBS, Forbes, John Kennedy, Jr., McDonald's, Musician, Newsweek, New York Magazine, The New York Times, Nickelodeon, the Robin Hood Foundation, Rolling Stone, Spin, Sony Music, and Time. In 1997 Miller completed "All The Blues Gone", a hardcover book/CD package documenting Mississippi blues culture. "All The Blues Gone" has been widely exhibited in the U.S. and overseas.
Directed and Produced the documentary feature film, "SOMAY KU: A Uganda Tennis Story", which tells the story of Patrick Olobo, Uganda's top-ranked Tennis player, as he struggles to leave behind a devastating civil war, finding a new set of obstacles after emigrating to the US. Tennis Channel, November 2008, "Best Documentary" at the Malibu Film Festival (2008) , Full Frame Documentary Film Festival (Durham, NC), "Best Editing, Documentary" (Ted Roach)at the 2009 Washington DC Spirit Awards.
Recent projects:
Cinematographer:
"The Loving Story", HBO film, director Nancy Buirski, Consulting Producer Martin Scorsese, Cinematographer Rex Miller, premiered at the Tribeca Film Festival, short-listed for the Oscars (1 of 15) and premiered on HBO, Feb. 14th.
synopsis: Tells the dramatic story of Richard and Mildred Loving, an interracial couple living in Virginia in the 1950's, and their landmark Supreme Court case, Loving v. Virginia, that changed history.
HBO trailer
hbo.com/documentaries/index.html#/documentaries/the-loving-story/video/preview.html/eNrjcmbO0CzLTEnNd8xLzKksyUx2zs8rSa0oUc-PSYEJBSSmp-ol5qYy5zMXsjGyMXIyMrJJJ5aW5BfkJFbalhSVpgIAXbkXOA==
NYT Review
tv.nytimes.com/2012/02/14/arts/television/the-loving-story-an-hbo-documentary.html
trailer: youtube.com/watch?v=h62ZBiHNJoM
Director/Producer:
BEHIND THESE WALLS
Director/Cinematographer: Rex Miller
TRT: 45 mins
Synopsis:
A rare glimpse at the unique world of "tennis behind bars" at one of America's most infamous prisons, San Quentin State (CA) Penitentiary.
trailer:
vimeo.com/33377301
TRT: 3 mins
Broadcast Premiere was Dec 17, Tennis Channel
"Who's Next":
Directed and shot by Rex Miller. World premiered Sept 13th, 2010 on Tennis Channel.
Synopsis: A look at the lives of coaches, players and parents involved in the pursuit of a mission: To become a Grand Slam Champion. Five characters' stories are woven together to provide a glimpse into what it takes.
"Who's Next" promo (30 secs) at:
vimeo.com/14451183

"Who's Next" excerpt, 5:46
vimeo.com/15847435
Related RSS Feeds