Heidi Boisvert
Joined

Location

New York, NY
Profile Images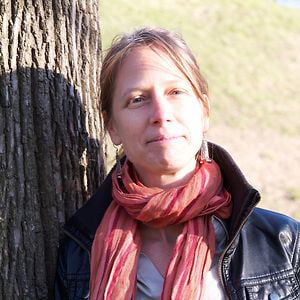 User Bio
Heidi Boisvert is a new media artist, game designer, experimental filmmaker, writer
and educator based in New York. She was formerly the Multi-Media Director at
Breakthrough, a global human rights organization, where she designed, developed and
virally propagated a wide range of new media and pop culture campaigns that helped
raise awareness and instigate policy change on pressing social issues. She created the
first 3D social change game, ICED I Can End Deportation, to shift the frame around
unfair U.S. immigration policies. ICED was downloaded by over 250,000 players in 166
countries, and earned tremendous media attention (23 newspapers, 134 blogs, 295
radio broadcasts, 68 television broadcasts, and 76 internet news & search engines).
Prior to joining Breakthrough, Heidi taught Digital Media & Media Studies at Hunter
College, and launched a free digital media program for low-income youth through Time
Warner & NOAA funding. Her latest initiative, America 2049, a groundbreaking
alternative reality game on Facebook about pluralism, featuring Harold Perrineau
(LOST), Victor Garber (ALIAS), Cherry Jones (24), Anthony Rapp (RENT) and the
comedian Margaret Cho has been featured in Kotaku, TIME, Wired, Salon, Fast
Company, Washington Post, and Huffington Post, to name a few, and nominated for a
Games for Change Award and Katerva Award. Most recently, Heidi founded and serves
as the CEO and Creative Director of the futurePerfect lab, a boutique creative agency
that works with non-profits, cultural and educational institutions to develop imaginative
and playful applications of integrated media and emerging technology. She is currently a
PhD candidate in the Electronic Arts program at Rensselaer Polytechnic Institute.
External Links
futurePerfect lab - a boutique creative agency that designs playful and imaginative projects exclusively for non-profits, educational & cultural institutions