Colossae Church
Joined

Location

Tigard, Oregon
Profile Images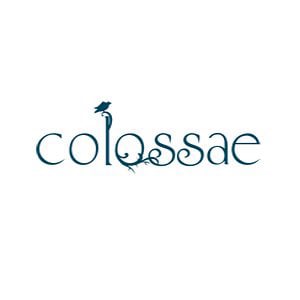 User Bio
Chuck Bomar was on staff at Cornerstone Church in Simi Valley, Ca. for almost 9 years before planting Colossae. He and his wife Barbara have always known they would plant a church at some point, but were waiting for the right timing. They had no reason to leave Cornerstone - it's a phenomenal church! But in the fall of '07 Chuck and Barbara felt like the time was right to pursue planting. So, open to anything they hopped on a plane to Portland to see if this was where they should be.
During that week Chuck spent most of his time in coffee shops, parks, and stores talking to people. Knowing nobody in the area he was totally open to the location, but definitely felt like he was supposed to be in the Portland area somewhere. Driving and praying all week he kept coming back to Tigard as that place. People ask all the time, "Why Tigard?" The truth is, at the time, he had nothing other than feeling like this was where the Lord was leading him. Although that might seem subjective, there was no question about it. This was the place.
Just hours after Chuck felt like Tigard was the place he got a call from Francis Chan, the pastor of Cornerstone. It was during that conversation that Chuck, for the first time, told anyone that this was where he was supposed to be. Heading back to Simi he began working out the details of the change. Having been at Cornerstone for so long Chuck definitely wanted to finish well and make sure things were in place before he left. In December 2007 Chuck announced his plans for Colossae.
Over the course of the next few months a group of interested people began to form. There were some adults from Simi as well as a few people in the Portland area who heard of the church plant. This initial group began meeting weekly over iChat and phone conferencing. It was a fun time of getting to know one another from a distance...but it had it's obvious challenges (like sometimes the video not working!).
The beginning of April 2008 marked the start of weekly gatherings in Tigard where everyone was together in a house. We met there for 4 months and when we outgrew that we began renting a space for Sunday morning gatherings. Now, we have leased a spot and are looking forward to using that to serve in whatever way we can. We are more focused on growing deeper than wider and look forward to seeing what will happen from here...
Related RSS Feeds