Profile Images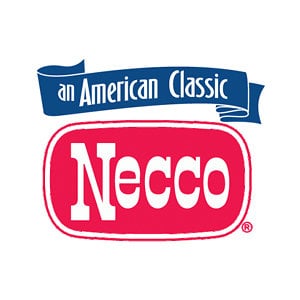 User Bio
Mention NECCO and most people think "Wafers" and for good reason. We have been making these delicious candies since 1847, so it is no surprise that "NECCO" and "Wafers" have become synonymous, like Thomas Edison and the light bulb.
However, just as the light bulb was not Edison's only invention, NECCO Wafers are not our only candy. We also produce some of America's most beloved iconic candies including Sweethearts, Mary Janes, Candy Buttons, Clark Bars, Squirrel Nut Zippers, Slap Stix, and Sky Bars among many other sweet treats. Over the course of our storied history, we have proudly stayed true to our New England roots, only leaving our longtime Cambridge, MA home a few years ago to stretch our legs in the nearby Boston suburb of Revere in an 810,000 square-foot factory where we have plenty of innovation room to bring you new sweets to enjoy alongside your favorite classics.
If that sounds simple, it's because it is. We make candy, and we're proud of our sweet history. Candy should always be fun, so we hope you have as much fun with our candy as we do!
Related RSS Feeds