廖明毅 / Liao Ming-Yi
Plus
Joined

Location

台灣
Profile Images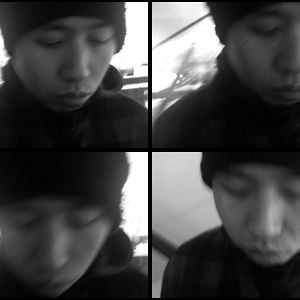 User Bio
廖明毅
1980年出生於台北,畢業於台灣藝術大學應用媒體藝術研究所。
2005年創作至今,已完成< 門縫前的包裹 > 等七部創作短片。
2011年在 < 那些年,我們一起追的女孩 > 擔任執行導演和剪接指導。
2012年先後參與國片< 女孩壞壞 > 、< 阿嬤的夢中情人 > 剪接指導。
除了電影創作之外,也擔任過多部音樂錄影帶、廣告的導演、攝影與剪接工作。
目前正在籌備個人第一部電影長片,預計2014年開拍。
創作短片
2005 發酵 / DV / 20mins
2007 合同殺人 / 35mm / 37mins
2010 8624 / 偽紀錄片 / Betacam / 25mins
2010 AGD-001 / 節奏影像 / HD / 2mins
2011 一個人對話 / HDCAM / 14mins
2013 那一個晚上 / HDCAM / 21mins
2013 / 門縫前的包裹 / DCP / 39mins
電影長片
2011 / 那些年,我們一起追的女孩
擔任執行導演、剪接指導。
2012 / 女孩壞壞
擔任第二剪接師。
2012 / 阿嬤的夢中情人
擔任剪接指導
Liao, Ming-Yi,
Born in 1980 in Taipei, Taiwan.Graduated with a M.F.A. from The National Taiwan University of Arts, Department of Applied Media Art.
In 2011, he took on his first full length feature film, < You are the apple of my eye > as executive director and editor.
Aside from film directing and creating, Liao Ming-Yi also takes on roles as an editor for several full length feature films.
Selected Filmography
Director- Short film
2005 < Fermentation>
2007 < Suicide Pact>
2010 < 8624>
2010 < AGD-001>
2011 < Talk To Myself>
2013 < 10 pm>
2013 < The Gift>
Executive Director- Feature film
2011 < You are the apple of my eye >
Editor – Feature film
2011 < You are the apple of my eye >
2012 < Bad Girls >
2013 < Forever Love>