Claudio Andre Olmos
Joined

Location

toronto
Profile Images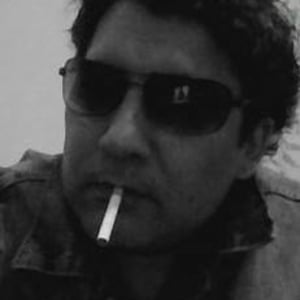 User Bio
CLAUDIO ANDRE OLMOS
Facebook ( claudio andre duran )
thehouseofmultimedia2014@gmail.com
claudioandre816@gmail.com


THE HOUSE OF MULTIMEDIA PRODUCTION – Toronto, ON - Chile
Oct 2001 til now.

Asistencia, colaboracion y elaboracion para organizar y supervisar ensamblajes de set a empresas de eventos.
Planificacion de proyectos y producion para eventos.
Asesor comunicacional.
Asesoramiento para industria de entretenimiento, planificacion de desarrollo, administracion de negocio y producion.
Notas deportivas y entrevistas para revista club Santiago Wanders Valparaiso- Chile.
SPECIAL EVENTS BY THE PROP HOUSE – Toronto, ON
Junio 1998 – Sept 2001
Producion y planificacion de proyectos.
Supervisor y control de personal.
Producion de eventos para television, teatro, peliculas y conciertos.
Productor de fotografia.
TELELATINO TELEVISION NETWORK – Toronto, ON
Abril 1996 – Junio 1999
( 2014 UNIVISION_CANADA )
Participacion en proyectos y formulacion de planes para produciones. Traduciones de guiones, publicidad y documentales de Ingles a castellano. Asistente de camara EF, Operador de camara dentro y fuera de estudio. Asistente de producion. Director piso. Reporte de capsulas deportivas, noticias y musical para CNN, TV AZTECA. Asesor comunicacional de medios y periodismo investigativo. Asistente en produciones de Talk show en vivo junto a su director Javier Capella (TV america Peru) - Telelatino tv Canada. Asistente en produciones de talk show ( Conductora Gisell della chiara ) Telelatino tv, Sexfile Discovery Channel Canada, Latinvibes production Canada ( Coductora Gisell della chiara ) Asistente en produciones de Talk show ( conductor Ismael Cala ) Telelatino tv Canada. ( CNN Espanol periodista , conferencista )
PABLO POMPEYO SAAVEDRA PRODUCTION – Toronto, ON
Sept 1996 – Nov 1997
Direcion tecnica de grabacion de infomerciales.
Voice-over para television
Proyectos de plan de desarrollo multimedia.
Asesor comunicacional

Educacion
2014 Master classes workshop rutas panamericanas Alunatheatre en conjunto
con Native Earth Performing arts inc. FundacionesOntarioTrillium,
Ontario Arts Council ( Ontario goverment support of the arts )
Canada Council for the Arts, Canadian heritage.
Fotografia Profesor academico , periodista fotografo documentalista
JULIO PANTOJA. Director de la Bienal Argentina de documentales de
fotografia.
1996 HUMBER COLLEGE OF APPLIED ARTS AND TECHNOLOGY
Media Communications producer and Audio-Visual Diploma.
.voluntariado
Participacion en programas de jovenes con alto riesgo y necesidades sociales, asi como tambien en areas de recaudacion de fondos para downtown LOFT Youth Centre for Social Enterprise and Innovation, Toronto. Canada.
Idiomas
Ingles - Castellano
Hobbies
Lider vocalista sweet violent rooster conjunto rock-pop alternativo creado en el 2010 - Valparaiso- Chile.
Equitacion-cabalgatas, Snowboarding, yoga, conducir motocicletas-scooters, puddleboarding, fotografias, filmaciones, defensa personal, artes en generales, cocinar, navegar yatching, fubol, tenis, cantar, gym, leer, viajar.
Habilidades
Computacion diferentes aplicaciones para Macintosh Apple en graphics design , Photography, desktop publishing, Producion de video, tv, cine, windows, editar. Aplicaciones windows ( Photoshop,indesign, quarkexpress, corel draw, powerpoint etc.. )
.
Related RSS Feeds
Claudio Andre Olmos does not have any videos yet.