Louis Lingg
Joined

Location

paris
Profile Images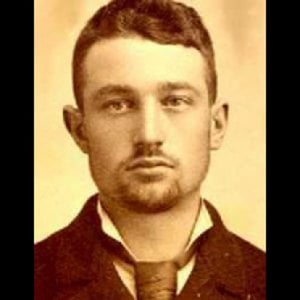 User Bio
Louis Lingg and the Bombs are goddamn punk-rock-garage-pop-anarcho saviours of the 2 and half minute pop song. They come from Paris where they regularly blow up little bars with explosions of snot and beer fuelled punk rock energy.

The group is named after Louis Lingg, the famous Chicago anarchist who committed suicide on death row in 1887. Some of their songs are ultra-political anarchist punk rock and some of their songs are like children's nursery rhymes. ALL of their song's are full of interesting pop hooks and melodies and they are sung with energy and commitment to the REVOLUTION!

Their influences:
Punk bands like The Briefs, The Epoxies, Antiflag, Pansy Division and The Dickies.
They have a strong love of '77 style punk like The Buzzcocks, The Clash, The Adverts and The Undertones.
Never forgetting that they are children of the 90s having grown up with bands such as Nirvana, Bikini Kill, Sleater Kinney and The Butthole Surfers.

After a series of demos, they finished their first 7 track CD EP in December 2006.
In September 2007, they released the single Princess Mononoke in the UK on the ORG Records (UK) single series to acclaim and radio play on XFM and Resonance FM.
Their song, Chomsky changed my life, is on the new PPP Zine / Generation Extreme compilation (France).
Their song, Conspiracy, is on volume nine of the Netbloc compilations released by Blocsonic. Blocsonic is run by members of Slamjamz, Public Enemy's record label.
They've also got songs on The Ferme de la Justice compilation and the Postghost compilation.
They've released a 7 inch maxi EP on Damaged Goods (UK).
A vinyl EP on Close Up records.
A new EP mixed by Steve Kravac (Blink 182, Less Than Jake) is coming soon!
Related RSS Feeds
Recent Activity
Thanks for using our music dude!