Profile Images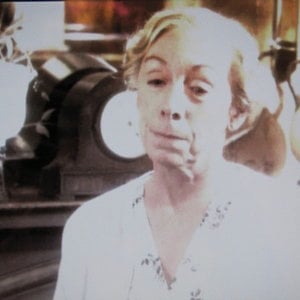 User Bio
MARIELA ARTILES
Graduated in Audiovisual Media and Design Studies at the University of Central Lancashire in 1997, Mariela has an extensive experience of film directing, Producing and distributing as well as programming for International Film Festivals and Exhibitors. She completed her first feature length documentary "Blank Canvas", at the beginning of 2013, scheduled for release in November 2013 with worldwide distribution through the Spanish film agency FREAK.
In 2003 Mariela formed an independent film production and distribution company, Candella films, with the aim of producing documentaries and fiction for Cinema and TV. Working with community groups to simulate a dynamic film culture and education and stimulate a taste for cinematic quality in the North West of England. As well as directing extensive documentaries where community groups where taking part on the making of the documentaries to tell their real stories, Mariela starts to experiment with this real stories adapting them into fiction counting with the participation of these real people.
In 2010 she returns to Spain, her hometown, to direct and produce her latest short film SKYE, premiered at the official competition, the night of Spanish Cinema at the 55th edition of the International film festival, Seminci, Valladolid Spain.
In 2013 she completes her first feature length documentary film "Blank Canvas" waiting to be realized November 2013.
Filmography as a director:
24 cines por segundo: Sábanas blancas (Blank Canvas) Feature Documentary (2013)
Skye short film (2010)
Beltaine TV, Fiction (2008)
The Flower Chamber Fiction/Documentary Short film (2006).
Mirada a las raíces Fiction/Documentary short films (2004).
Untitle Documentary/Animation short film (2002)
Moscas Experimental short film (2001)
Sleeping Peacock A video experimental as part of her thesis, (1999)
Related RSS Feeds
Mariela does not have any videos yet.
Recent Activity
Best film I've seen in ages!