Joseph Haran
Joined

Location

45.49746N 122.59562W
Profile Images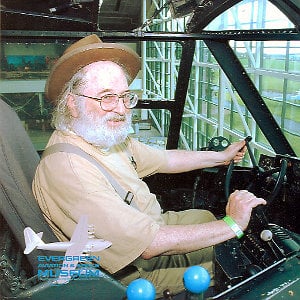 User Bio
I was born at New York city and have lived in various places both Occidental and Oriental. Subjectively-chosen highlights: U.S. Air Force Security Service, 1965-69; University of Oregon School of Journalism, B.Sc., 1973; Lane County Chapter, Vietnam Veterans Against the War; worked in positions of increasing responsibility within the journalistic media of magazines, newspapers, radio and television; retired.
My pastimes include appreciating the arts, auditioning music, keeping cats, photography, reading books, screening films, surfing the Web and writing. My favorite films include (in order of release) "Das Cabinet des Dr. Caligari", "Metropolis", "Die Büchse der Pandora", "All Quiet on the Western Front", "Gone with the Wind", "Sanshô Dayû", "La Strada", "La Ciociara", "Paths of Glory", "Persona", "2001: A Space Odyssey", "Dancer in the Dark" ... and more. My favorite television programs include (in order of release) "Victory at Sea", "Have Gun—Will Travel", "Peter Gunn", "All in the Family", "Buffy the Vampire Slayer", "Firefly" ... and more.
There's no point listing my favorite books, as there are just too many. But two which immediately spring to mind are "Voyna i mir" by Lev Nikolayevich Tolstoy and "La Peste" by Albert Camus. The same is true for musical artists: There are simply too many to list, but topping that list would be The Beatles and Björk Guðmundsdóttir. Ditto for visual artists, though two of my favorites in that category would be Francisco José de Goya y Lucientes and Joan Miró i Ferrà. Games? My favorites are senet and pachisi.
Related RSS Feeds