FOUAD BOUTAHAR
Joined

Location

Casablanca / Leipzig
Profile Images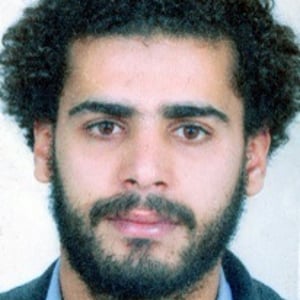 User Bio
FOUAD BOUTAHAR

76 A Hay Timsit, Ain Sebaa 20250,
Casablanca, Morocco/
Schadowstrasse, 7 Lindenau 20250 Leipzig, Germany
Tél : 00212608293081/
00491787475822
Age : 33ans
E-mail: tressimple@hotmail.com
f.boutahar@students.lovania.de


Languages
Arabic Excellent (Mother tongue)
French Excellent
English Excellent
German Excellent
Spanish Beginner
Latin Familiar
Ancient Greek Familiar
Berber Familiar



Education and vocational training


2012-2015 State certified foreign languages correspondent-culture-management, at the LOVANIA AKADEMIE of
further education (In Leipzig-Germany). Graduation to 2015.
04/05/2014 2 months of an On-the-job training for solar cell panel by GREEN-KEEPER in Leipzig.

2008-2011 German language courses of the European framework, from A1 to C2 Level,
Integration courses (including, acknowledgement about German literature & history) in Goethe
Institute in Morocco & in Germany).


2004-2005 Diploma of communication science, Superior Institute for Applied Technology (in Casablanca-
Morocco).


2002-2004 Diploma of computer science(Hardware), Superior Institute for Applied Technology.(In Casablanca-
Morocco).


1995-2002 Vocational School, Baccalaureate (secondary school examination), which is equivalent to British A
Level.(In Casablanca-Morocco).


Work and Professional experiences

06/2014 Reporting on the 17th edition of the Essaouira festival of Gnawa and world music,
by shooting,documenting and interviewing.

06/2014 Participation, as a guest of honour, at the international film festival of the sea in Sidi-Ifni/Mirleft,
Morocco. During 2 weeks of shooting, workshops and projections.

03/2014 Directing of a docu-fiction film ""the tragic destiny of Herr Frank Trötsch Tröger" the founder of the first
post-punk band in the GDR and the ex-worker of STASI (state security service of the former GDR).

02/2014 4 weeks working for the BERLINALE International Film Festival, being in charge of artists and
customers.

01/2014 Directing and editing of a promotional, film for the light-painting collective "KOPFFARBEN" in Berlin.

2013 4 weeks co-working for a permaculture project in Essaouira , Morocco (Translating English/Arabic
and filming the event).

2013 5 Weeks internship as a technical translator and mediator for SOHSELEC society in Casablanca
(Electromagnetic inductors coil/reactor).

2013 Directing of a docu-fiction film "Fishermann's end" about the fishing crisis between Morocco and the
EU. Screenplay writing, story-board, Theatrical scenery, Editing, sound designer and subtitling
(Arabic, German, English and French).

2012-2013 Directing of a short film, Fiction category "The night Owl" (cut , sound, screenplay writer..).

2011-2013 Engaged in scouts activities by translating and mediating (In BdP e.V)

2010-2012 Voluntary work for the sociocultural association (Zollschuppenveriene.V). Co-organizer
of cultural and artistic events such as workshop animation, expositions, street festivals…


2012 Co-organizer of the commemorative Event & initiative "Notenspur" of the urban development in
Leipzig university. (Homage to the illustrious classic music compositors from Leipzig as Bach,
Mahler, Schumann..).


2010-2014 Private language course in Arabic and French.

2008-2012 Divers artistic activities in many domains (live performance, music, painting, poetry readings,
experimental-, short- and documentary film, translation and subtitling : such as Staff Benda Bilili film
for the channel Arte & mdr.)

2009-2011 Support and ongoing servicing for the international "Ancient Trance Festival" in Taucha-Leipzig.

2006-2010 Working independently in my own studio (mainly painting, postcards..). Selling own works of art.

2006-2009 Participation in the music festival "boulevard des jeunes musicians" in Casablanca, as musician and
as responsible for the coaching and the looking after of competitors.

2006-2007 Non-remunerated practical training for the graphic design & animation company "Casapremiere" in
Casablanca-Morocco. (Drawing & animating with the light box Photo referencing in visual art..).


2005-2006 Non-remunerated practical training as a telemarketer within the framework of the communication
science for the company of wine "Alloreille" in Casablanca-Morocco.

2004-2005 Non-remunerated practical training as an After-Sale-Manager for the computer society "MSIB" in
Casablanca-Morocco.


General technical Knowledge
Computer Cut-Program (Edius).
Sound working & adaptation.
Microsoft Office..
Illustrator and Photoshop.
Film directing.
Concert & cultural event/Project management…
Interest
All which is written is worth reading.
Collecting old typewriters.
Painting, making & composing sounds.
Playing bass and singing with a Pop-rock "Suessholz" band (Concerts and Gigs).
Doing handicrafts.
Poetry…
Related RSS Feeds